MicroVolts second closed beta begins Jan 28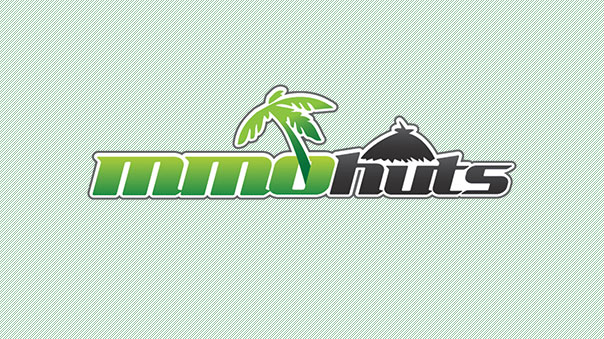 MicroVolts, a toy-based shooter, has announced that its second closed-beta test will launch this Friday, January 28.
The closed-beta will also feature a "Free-for-All" tournament that begins on February 5, with winners earning their choice of weapon for the start of Open Beta. Both sign-ups for the event and closed beta are available on the game's website, and players who registered previously but didn't earn a key will earn one this round.
MicroVolts is published by Rock Hippo Productions.
MicroVolts Gameplay Screenshot
Source:
MICROVOLTS KICKS OFF 2011 WITH A SECOND CLOSED BETA AND THE RELEASE OF A NEW TRAILER

Starting January 28th Players Can Play In An All-New Closed Beta And Also Enjoy The Release Of An Exciting New Trailer: "MicroVolts: Welcome to Our Playground"

Markham, Canada January 25, 2011 – Rock Hippo Productions Ltd today announced a new closed beta will take place starting this Friday, January 28th for its cartoon-style third person action shooter, MicroVolts. In addition, an all-new MicroVolts trailer: "Welcome To our Playground" has been released and players can start signing up today for a special "Free-for-All" tournament that will kick off on Saturday, February 5th.  Players can sign up for the event and obtain a closed beta key by visiting http://www.MicroVolts.com/.

"The MicroVolts community flourished during the fall of 2010 and we are excited to kick off the new year with a special beta and great events," said Howard He, President of Rock Hippo Productions.  "The MicroVolts fans have helped shape and mold the game as it gets ready for launch and now we are asking them to join us in this final closed beta as we get closer to that special day."

The second MicroVolts Closed Beta phase will re-open this Friday January 28, 2011 for a short time in order to test network system upgrades.  Returning players  will find a much smoother and more fast- paced gameplay experience.

Players who previously registered for a closed beta key in the first phase and didn't receive one will be sent a key for this phase.
MicroVolts also invites its players to sign up starting today for the "Free-For-All" tournament which begins Saturday, February 5th. Top players will be awarded their choice of any weapon for the beginning of Open Beta, so sign up today to start off the year with a bang!

MicroVolts features fast paced, third person shooter action and pits players against each other in a secret battle that has been waged and going unnoticed right in our own backyard for years.  No one knows for sure when or where the first toy declared war but rumor has it that the uprising began with four original limited edition figures, code named MicroVolts. Battle lines were drawn when Naomi, Knox, Pandora, and C.H.I.P.-the prototypes -were soon joined by an endless number of modified versions. Now, toy figures around the world are engaged in an all-out war for valuable battery resources and supremacy of the Micro World.  All we can do now is stay out of their way and wait for a champion to be declared!

For more information about MicroVolts, and to join in the Closed Beta please visit www.MicroVolts.com
Next Article
Triumph Studios is nearing full launch of their magical tactical empire builder, Age of Wonders 3, and offers a deeper look inside their rando...
by DizzyPW
Batalj by Fall Damage Studio announced today that their action-strategy title will launch on February 21st, 2019.
by Ragachak
In an interesting announcement, the team behind Vainglory, the premier iOS MOBA title, has announced that former professional League of Legend...
by Mikedot