First Iris Online expansion launches this week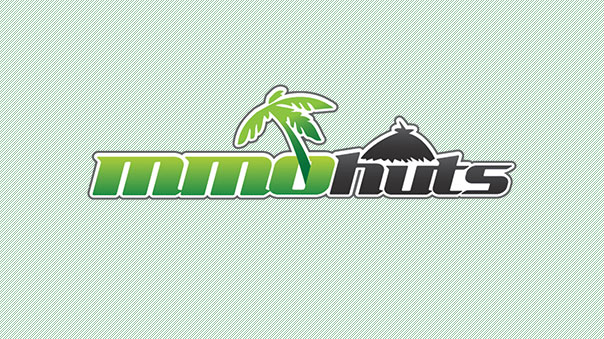 Iris Online is launching its first major update/expansion this week, on Wednesday, January 26.
The expansion adds four new maps and thirty new zones, including Corrupt Valley and Eternal Forest, and raises the level cap to 60 (from 55). Spirit's Shelter is a new PvP zone featuring Cactus Monsters and a special field boss, and the new Wood Garden dungeon will be available for players above level 40. The patch will also feature many bug fixes, adds a new guild system, introduces level 60 Epic items, and removes the Force mechanic.
Iris Online is published by Gala-Net (gPotato), which publishes many other games including Allods Online, AIKA Online, Flyff: Fly For Fun, and Tales Runner.
Iris Online Gameplay Screenshot
Source:
Iris Online's First Expansion Will Arrive January 26th!

The gypsy-themed MMO, Iris Online is preparing for its first major expansion, V1.18! Slated to debut this Wednesday, January 26th, this expansion comes loaded with new features, bug fixes, and expanded content.

With a new dungeon, dozens of new monsters, and four new maps, players will be able to explore more than thirty new zones, while enjoying a level cap increase from 55 to 60. Each new map, from the desolate Corrupt Valley to the lush Eternal Forest, will have monster level ranges from 50-62.  The new PvP zone, Spirit's Shelter, will offer a new ferocious field boss and the adorable Cactus Monsters.  Players 40+ will also have access to the new Wood Garden dungeon, where they must defeat three separate bosses before battling the epic final boss.

Thanks to feedback from the community, this patch also introduces key bug fixes and removes the "Force" mechanic so that the Battlefield experience is more balanced.  In addition to a new guild system, this expansion will also introduce level 60 Epic Items into the loot table. V1.18 will also showcase revamped Item Enhancement Auras that electrify with sparkles, and several new mounts and costumes in the Item Shop!

With more costumes, more mounts, and more maps coming soon, Iris Online continues to grow and thrive and welcomes new players to see why Everyone Loves Iris!

To learn more about this expansion, stay up to date on current events, and download the new client, please visit the official website Iris.gPotato.com.
Zero Point Software today released its first co-op expansion update. "Our last update included a huge new co-op and singleplayer mission cal...
by Mikedot
Interested players can now visit the official website for a preview of every zone in the huge, immersive world that they will explore.
by MissyS
8-Bit, the indie development studio based in Barcelona, Spain and London, UK, today announced that a Steam Early Access build of its revolutio...
by Mikedot