Maypole Challenge arrives in MicroVolts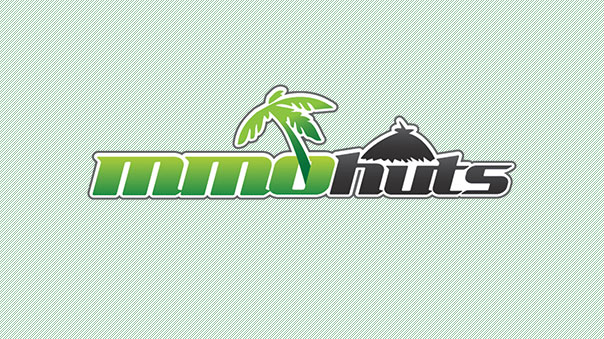 Rock Hippo has launched the Maypole Challenge update for MicroVolts.
Players can compete together to work to unlock prizes for the entire community. Elimination matches, Zombie Infections, and other competitions will let players work their way toward earning Gold Rifles, Silver Katanas, Hippo-So-Cool Costume Sets, and a Triple MP/EXP weekend.
The update introduces Knox's 2-Spot uniform, Sluggergun gatling guns, Ceremonial and Gozen costume sets for Naomi and C.H.I.P., and a Spicy Unmentionables costume for Pandora.
Rock Hippo also publishes Brawl Busters.
MicroVolts Gameplay Screenshot
Source:
MICROVOLTS GETS READY FOR SPRING WITH NEW MAYPOLE CHALLENGE UPDATE

260,000 Clan Matches, 2.1 Million Zombie Infections, 45 Million Total Kills . MicroVolters Prepare For The Challenge

Markham, Canada May 1, 2012 – Rock Hippo Productions Ltd. announced today the launch of its new Maypole Challenge update, for its cartoon style third-person shooter, MicroVolts. In this new spring update, MicroVolters worldwide will battle it out together to complete particular goals to unlock exclusive prizes that will benefit the entire MicroVolts community. To check out all the challenges the MicroVolts team has set up, players can visit www.MicroVolts.com and join the battle!

The latest Maypole Challenge update will have MicroVolters battling it out for a bevy of cool prizes through elimination matches, zombie infections and so much more. Up for grabs is an ultra-rare Gold Rifle and Silver Katana, and for the ultimate grand prize, players will receive a Triple MP and EXP Weekend and never-before-seen Hippo-So-Cool Costume Set!

"We're anxious for players to get in the game and check out what's in store for each and every character during the Maypole challenge," said Howard He, President and CEO of Rock Hippo Productions. "This new update will have maximum choice and maximum reward for the entire MicroVolts community."

Players can rack up kills in fresh new gear with all-new weapons, parts and accessories. Knox is celebrating the MLB season in his "2-Spot" catcher's uniform and there's no doubt he'll be dodging those baseballs flying out from new "Sluggergun" gatling guns! Naomi and C.H.I.P. both pay tribute to Japanese culture in their "Ceremonial" costume and "Gozen" Samurai costume sets. Not to be outshined, Pandora is marching in on the battlefield in a rather risqué "Spicy Unmentionables" costume set that leaves little to the imagination!

To view the latest screenshots or to download the game for free, visit www.MicroVolts.com .
Next Article
Day two may as well have been called "Pax: The Hotel Adventures" because we spent basically our entire day in secret meetings in hotels.
by Ragachak
Up to 50% off Steam packs
by Mikedot
The Infected is a mid-range PVP world, and players 15 and above have a medium-risk/reward environment to do battle on.
by Ragachak