MapleStory Celebrates 5th Anniversary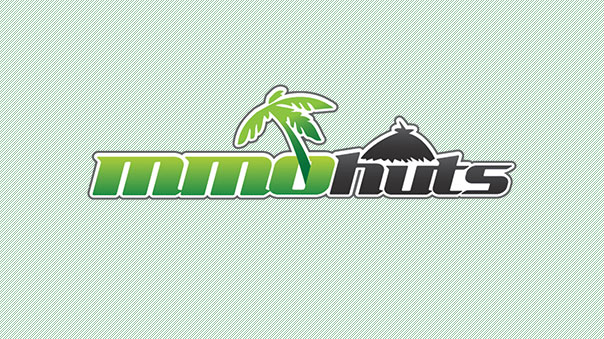 Today marks the 4th anniversary of the MapleStory global servers. The game has enjoyed enourmous success across North America where it now boasts over 6 million players. MapleStory has transformed into a worldwide phenominam as well, reaching over 95 million gamers across the globe. Just this past summer, the global service hit over 70,000 concurrent players several times. All I can say to that is poor snails, mushrooms, pigs, and slimes!
A lot has changed in MapleStory during the past five years. The game originally supported only 4 base classes. Nexon has now added eight more including the pirate, Cygnus Knights, Aran, and Dragon Master Evan. Anyone whose logged into the game lately will notice the expanding list of servers. I remember when I first started, Scania was the only one! Besides additional servers, the size of the game-world it self has grown. New continents, towns, Party Quests, and other areas have opened up over the years.
MapleStory's success hasn't gone unnoticed by other developers. Several free to play MMORPGs with similar visuals and gameplay have been released over the years including LaTale, WonderKing, Ghost Online, and Wind Slayer.
Nexon America will be holding a series of events to celebrate this anniversary, so be sure to join in on the fun!
Full Release:
Global MapleStory Celebrates its Fifth Anniversary Today

Today marks the Fifth Anniversary of Nexon America's service of Global MapleStory in North America. MapleStory services more than six million players in North America and more than 95 million players worldwide. This past summer, MapleStory broke its own records by reaching 70,000 max concurrent users several times. For the past five years, players have enjoyed additions of several job classes, wondrous world servers, zones to explore, and fierce boss mobs to defeat.

To celebrate five fantastic years of service, MapleStory will be having tons of events and giveaways.  Players can check out MapleStory's celebration and join the fun at: http://maplestory.nexon.net.

When MapleStory first opened, players enjoyed the four classes, Warrior, Magician, Bowman, and Thief. The next addition was the Pirate class. The four original classes plus the Pirate class are known as the 'Explorers.' After the addition of the Pirate class, the Cygnus Knights were released, which offer five different job paths within themselves.  The 'Hero' classes, Aran and Dragon Master Evan were next to follow.  Players can now explore the Maple World as one of these characters, trying new jobs and learning new skills.

While new character classes were being added, new world servers were as well, to accommodate the growing player base. Starting off with just three world servers, Maple World has grown to a total of 11 in the past five years. The addition of these new worlds has opened up MapleStory for adventure and the creation of new friendships among players.

Countless zones have been added as new content in MapleStory, giving players the opportunity to explore and travel to new and exciting lands. Zones such as Ludibium, Helios Tower, and New Leaf City were added in the early years. More recently, Neo City, Kerning Square and Rien have been added to the MapleWorld.

Along with the new zones, new boss mobs have been introduced as new challenges for players to defeat. As players defeat these boss mobs, they are rewarded with item drops, EXP, Mesos (in game money), and quest items. The most notorious of these boss mobs is Pink Bean, a deceivingly cute, yet ferocious boss monster that is still undefeated since his introduction last year.

Join friends and fans celebrating at www.facebook.com/maplestory.
Next Article
Roberts Space Industries and Cloud Imperium are delivering on their plan to bring quarterly Star Citizen updates.
by Ragachak
ZQGame Inc. announces the launch of War of Tribes: Stone Age for iPhone, iPad and iPod Touch devices.
by MissyS
Last month we have finally seen the pc gamers joining the rest of the Grand Theft Auto fans in their ventures through San Andreas.
by Proxzor