Digimon Masters Online begins March Carnival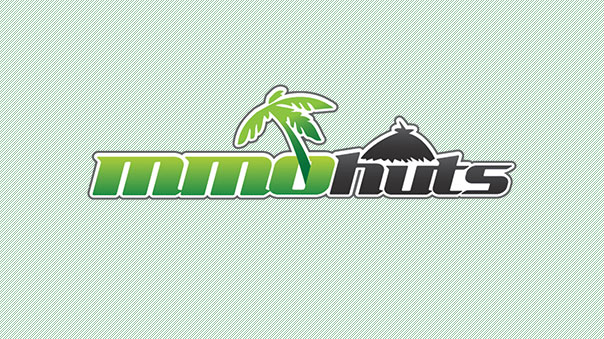 A special Carnival event has begun in Digimon Masters Online.
The Carnival will be available until March 20, and offers a double experience boost on weekdays and a triple experience boost on the weekends. Players are also challenged with recovering stolen carnival jewels from monsters attempting to ruin the festivities. Players can log in daily for boosts based on the amount of time they played the previous day, and get a free Rabbit Doll Costume.
The event comes in the wake of an update that added a new server, Lilithmon, a new buff system, and a new monster card system. New unlocked Digimon include Lilithmon, Deputymon, Kotemon, and Palmon.
Digimon Masters is published by Joymax, which also publishes Silkroad Online and Karma Online.
Digimon Masters Online Screenshot
Source:
DIGIMON MASTERS LAUNCHES A CARNIVAL OF DREAMS
New Digimon Arrive To Celebrate!
March 1, 2012— Joymax, leading online game developer and publisher, announced today the start of a special Carnival event for their online massive multiplayer title, Digimon Masters. A fantastic universe where our world and the Digital World are closer than anyone would have imagined is about to change in ways never expected! Digimon Masters continues the story and heightened sense of urgency found in the Digimon anime. Three new Digimon will be joining the celebration amidst much fanfare! Players who want to join in on the fun can sign up at the Joymax portal at http://www.joymax.com/portal

The Digimon Carnival has now begun with the celebration continuing through March 20th. The magic acts continue with a double experience bonus during the weekdays, and a triple boost on the weekends! But beware: monsters are attempting to crash the carnival, and it's up to the players to chase them off and recover the stolen carnival jewels. Carnival Jewel boxes can also be purchased from the DigiCore shop for extra bonuses.

The Carnival also celebrates the "#1 MMORPG Award of 2011" which Digimon Masters recently received. To thank all the loyal fans who voted for their game, a new sever "Lilithmon" along with a new buff system and monster card system will be implemented beginning February 28th. In addition the level limit will be removed from the monster card system. Flying in on wings as black as night is Lilithmon, the newest Ultimate available in Digimon Masters! Unlock her for one of the strongest available partners yet.

New machinery has also been installed to support additional Digimon Mercenary eggs. Now Deputymon, Kotemon [Musyamon] and Palmon[Woodmon] will be available for careful cultivation to the most powerful of Champions, becoming strong allies in the fight to maintain the balance between the Digital and real worlds. Purchase either one of these new eggs, and for a limited time receive a free Amplification Booster.

Log in each and every day for a special Carnival boost based on the amount of time played the previous day. Stay connected to receive the Coveted Gift Boxes, which contain the rarest celebratory goodies. Last but not least, dress for success with a free Rabbit Doll Costume! Once you're suited up, take a screen shot with your friends for a chance to win unique avatars that show off their true Digimon Spirit. Entries can be posted on the official Digimon Masters forum until March 20th.
Next Article
The new patch introduces the Ceremony of Eternal Bonding and continues the long-running Zodiac weapon quest series.
by MissyS
Turbine has announced today that players who have pre-ordered Dungeons and Dragons Online: Shadowfell Conspiracy prior to June 5 will receive ...
by MissyS
Closed beta will start on October 30, for its upcoming wuxia-inspired MMO, Blade & Soul®.
by MissyS