Manga Fighter updates to season 2 on Dec 14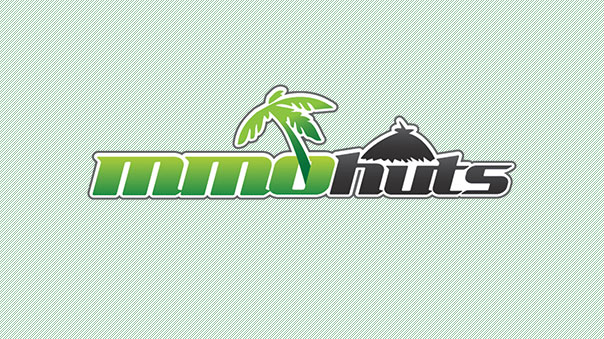 Gamescampus has announced that Manga Fighter will update to Season 2 on December 14th.
The update introduces a new community square with an updated UI. The title system will be changed into a trophy system, including one new special trophy. New items with stats, a new game play mode, and two new types of armor durability (time and rounds)  will be introduced as well.
The Original Press Release:
GAMESCAMPUS.COM ANNOUNCES MAJOR UPDATE TO MANGA FIGHTER

The Next Season of Manga Fighter Will Feature All-New Content That Dramatically Changes The Gameplay Experience

San Jose, Calif. (December 9, 2009) – San Jose-based online game publisher, GamesCampus.com (www.gamescampus.com, run by OnNet USA), announced today it will launch its biggest major content update for its popular, casual online third-person-shooter game Manga Fighter.

The new version, now called "Manga Fighter Season 2" will include a community square, feature a completely redesigned UI, a new trophy system, and new game play modes. The new update is set to launch on December 14 and players can visit www.mangafighter.gamescampus.com to learn more about the game and explore the new content.

Unlike other third-person-shooters, Manga Fighter Season 2 is geared towards the casual player. Colorful surroundings immerse the player in a fun and exciting gameplay experience. Manga Fighter Season 2 is not a graphic intensive shooter filled with hyper-realistic wartime combat – it is more about having fun with anime inspired characters, exclusive moves, weapons, and levels. Manga Fighter Season 2 also uses a Skill Card system that allows players to use special abilities during a match – you may find turn yourself invisible, grant yourself incredible speed, or even transform into a super-hero to frustrate the other team. Filled with fun ideas, unique map designs, colorful graphics and excitement lurking around every corner Manga Fighter Season 2 makes for a light-hearted game that you won't want to stop playing!

"We think our community of players will be thrilled with all of the new fun features this update will bring!" says game producer, Jonathan Stypula. "This update will bring our players closer together by adding a community square where they can socialize and talk about the game or whatever else they would like to share with their friends."

Starting December 14, players can explore and interact with each other in the square, which will provide an immersive forum to foster the community and social aspects of the game. The square also will provide the opportunity for players to show off their unique outfits and equipment.

With customizable characters, a variety of game modes and many weapons to choose from, Manga Fighter Season 2 offers a casual TPS experience with unique features and anime-inspired animation for a fun and light-hearted take on the third-person-shooter genre.

To download Manga Fighter for free and check out all the new content visit http://mangafighter.gamescampus.com.
Next Article
An all-new edition of the fan-favorite Puzzle Fighter from Capcom will be available worldwide later this week.
by Ragachak
A once-in-a-lifetime opportunity awaits scientists, engineers, and lab ra...test subjects of Azeroth, as The Boomsday Project is coming.
by Ragachak
Alfheim Tales Online by GameDP is hosting a official Facebook event where players play the role of a naughty cupid caught after Valentine'...
by Mikedot