Mail.ru games celebrate the Olympics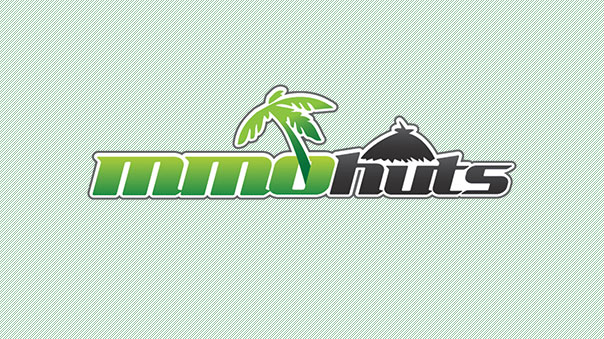 Mail.ru has announced that it will offer everyone that plays their games a chance to compete like the athletes from the Olympics, right from home.
Legend: Legacy of the Dragon players can compete in traditional events like a triathlon, javelin throw, or archery, as well as some unique ones like the caber toss.  The server with the most medals at the end of the competition will receive great honor.
Juggernaut will also feature similar games, such as hurdles through aggressive monsters, and a shot put throw.
Legend: Legacy of the Dragons Gameplay Screenshot

Source:
Mail.Ru Games' Legend: Legacy of Dragons And Juggernaut Celebrate The Olympics

July 27, 2012–While from today on athletes from all over the world compete at the Olympic Games in London, Mail.Ru Games, publisher of internationally successful games like Gunblade Saga, Juggernaut and Legend: Legacy of the Dragons, offers everybody staying at home the chance to enter another kind of friendly competition.

The goddess Sheara invites athletic Magmars and Humans in Legend: Legacy of the Dragons to enter the Faeo Summer Games. Sports people compete in rather traditional sports like a relay race, a triathlon, a javelin throw and archery, as well as in some extraordinary ones including tossing the caber and the Beroner run, where contestants have to carry their mounts on their shoulders. Successful contestants win Gold, Silver and Bronze medals. At the end of the Faeo Summer Games Mail.Ru Games will tally the results of every server in order to see which race has gained the most medals and by that, Honor.

But the Summer Games have not been restricted to only one of Mail.Ru Games several games. For example players of Juggernaut match each other in a hurdle race full of dangerous and aggressive monsters, a relay race, shot put and a javelin throw.

At the end of the games, champions of all races and factions celebrate their victories with numerous minigames and a funfair.
Next Article
Perfect World Entertainment has released a new developer diary for RaiderZ.
by MissyS
Funcom's Age of Conan introduces the brand new Hyborian Tales: Shadow of Vanaheim!
by MissyS