Magic: the Gathering Arena Lifting its NDA with Next Closed Beta Phase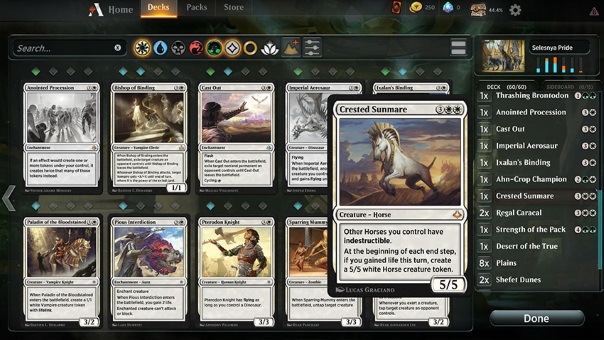 Starting this Thursday (March 22), a huge update is coming to Magic: the Gathering Arena's closed beta, and to mark this, the NDA (nondisclosure agreement) will be lifted, allowing and encouraging players to stream and share their MTG Arena content and gameplay.  New functionality, updates, changes, and cards will be coming to the beta, such as:
·         More Invites – Inviting 100,000 more players into the game in the next few weeks and giving out more Closed Beta access codes.
·         New Starting Collections –  To test new starting collections, including 10 preconstructed decks, we'll be instituting an account wipe.
·         Amonkhet Block – The addition of Amonkhet and Hour of Devastation cards to the game.
This will add the whole of Amonkhet and Hour of Devastation to MTG Arena, and some Amonkhet block cards will be included in the starting collection, and you can always get them through packs or by redeeming Wildcards. They will have the same visual polish that Ixalan and Rivals of Ixalan had, and bring glory to The Scarab God. This update will also have a wipe for all current accounts in order to test the new starting collections. It will feature ten preconstructed decks with more than 300 unique cards. A full set of decklists can be found here.  This starting collection will also have three packs of Amonkhet, Hour of Devastation, Ixalan, and Rivals of Ixalan, as well as One rare/two uncommon/four common Wildcards.
Reto-Moto has just released another huge content-update with new weapons, weapon personalization, captured enemy weapons and other goodies, fo...
by Mikedot
Identity V released a poster not too long ago that teased a mysterious partner for the asymmetrical horror game.
by Ragachak
Hi-Rez Studios is expanding the SMITE eSports and competition scene with a new weekly tournament series.
by MissyS