Runes of Magic launching 3.0.3 August 11th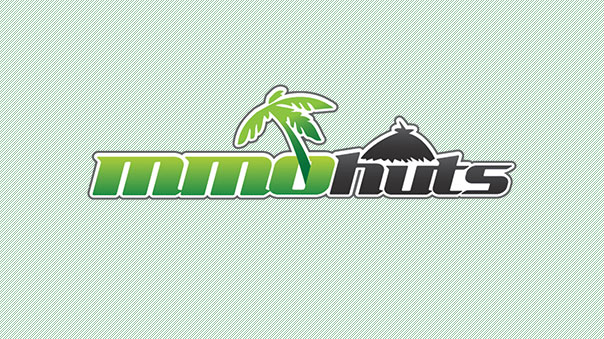 Runes of Magic will be launching its latest patch to Chapter III, "In the depths of the forest" (3.0.3), tomorrow, August 11th.
The update will add several previously previewed features, including 100 new quests in the new Northern Janost Forest Zone. A new relationship system will let players bind themselves in relationships to other players in marriage, friendship and even family. A new starting pet will also help players accustom themselves to the world, while the level cap is raised to 60.
Runes of Magic 3.0.3 Screenshots:
The Original Press Release:
Runes of Magic reaches new heights

The new content update for Chapter III adds a new zone and a new level cap

Berlin- 10th August, 2010: Players of the online role-playing game Runes of Magic can soon enjoy the content of update 3.0.3 called "In the depths of the forest" that will go live tomorrow. The new content update offers players a new zone with new quest lines and the option to make new friends through the new relationship system. Beginners will all enjoy the company of a very special virtual pet and the update also includes a rebalance of a large number of skills in the game.

Over 100 quests will lead players through the new region of the Northern Janost Forest. Players will continue to explore the story of the third chapter of Runes of Magic by helping the Angrens defend their land against degenerated elves. If adventurers accept the challenge, they are able to reach the new level cap of 60, the final limit raise linked to Chapter III.

Apart from this new high-level content, every player will be able to enjoy a new relationship system allowing them to bind themselves together as friends, master and students or even lovers. Every relation will grant the persons involved special buffs when they are grouped with their partner. Lovers will even be able to marry their soul mate by exchanging their wedding ring in a chapel which has been built in Varanas, the most important city of Taborea.

Another new feature has been introduced by Frogster to help out beginners to discover and enjoy the game in its early stages. From now on, a special pet, taking the form of a golden pixie, gives new players hints on how to play the game and help them out by granting them special buffs or healing them when damaged.

To learn more about the update "In the depth of the forest", players can consult the patch notes on the official website of Runes of Magic, which explain in more details the new features introduced in the game and the revamp of the skills operated at the same time at this address: www.runesofmagic.com/en/chapter3.html
Next Article
Perfect World Entertainment announces a new free to play MMORPG - Heroes of the Three Kingdoms.
by Guest
Carbine Studios has recently posted patch log changes for their upcoming Fantasy/Sci-Fi MMORPG WildStar, which brings a slew of new changes an...
by Mikedot
KingsRoad, the multiplayer action-RPG from Rumble Entertainment that delivers instant action/RPG depth, visuals and gameplay in browsers, toda...
by Mikedot