Mabinogi releases Romeo and Juliet update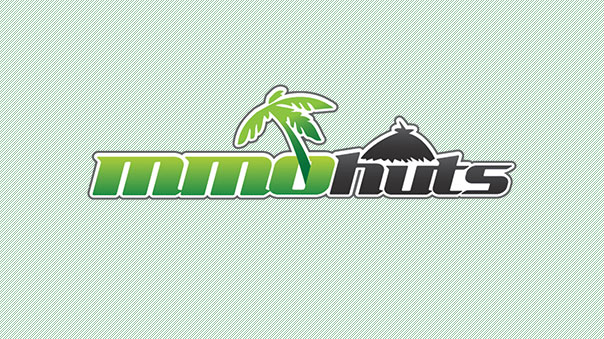 The second part of the Shakespearean updates for Mabinogi, Romeo and Juliet, is now live.
The update adds a Romeo and Juliet storyline, of course. It also introduces the new Homestead Farm feature, the new Lance weapon, the Fire Horse, and the Masquerade Ball.
Players who log on this Saturday, April 30, will get a special one-day only quest that will allow them into the Masquerade Ball event.
Mabinogi is published by Nexon, which also publishes MapleStory, Atlantica Online, and Vindictus.
Mabinogi Gameplay Screenshot

Source:
Shakespeare's famous story of love and tragedy can now be experienced first-hand in Mabinogi, Nexon's fantasy-themed MMORPG. Romeo and Juliet is the second in a series of Shakespearean content updates that have been added to Mabinogi this year, all for free.

Hot on the heels of the well-received Hamlet content update and Mabinogi's third anniversary in North America, the Romeo and Juliet content update offers even more Early Modern English themed fare for players to explore. Features include:

Relive the famous Romeo and Juliet storyline
Feeling like tending to crops instead of fighting mobs? Players can join their friends on their very own Homestead Farm
The powerful new Lance weapon lets players joust their way to victory
Blaze into battle on the Fire Horse
Participate in the Masquerade Ball

To get players into the spirit of the update, when logging in this Saturday, April 30th, players will receive a quest to visit Rath Castle for a Masquerade Ball. Talking to the one of the guards at the gate will let players receive their Masquerade Ball invitation and mask. The Masquerade Ball event begins at 7:00 p.m. Pacific Time this Saturday only.

Discover everything that Mabinogi has to offer for free by visiting mabinogi.nexon.net.
Next Article
Blizzard's free to play CCG, Hearthstone, has announced an upcoming balance change going live in February, 2019.
by MissyS
Fractured Space is scheduled to officially launch in beta on September 15, 2016.
by MissyS