Luvinia Online Bumps Level Cap to Prepare for WINGS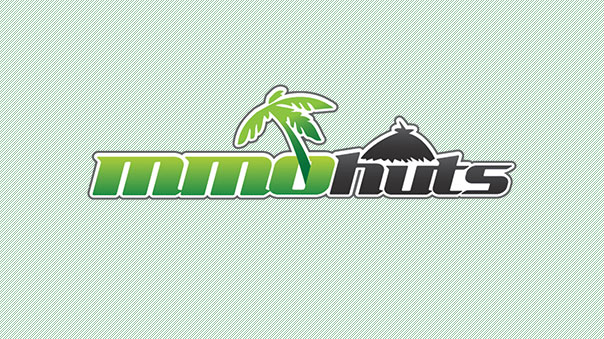 Luvinia Online, Outspark's lush free-to-play anime fantasy MMORPG, raised the level cap this morning from 95 to 100 to prepare for the WINGS expansion that will bring flight to the game this March. The newest dungeon, Doomed Alcaron, resurrects boss monsters from Level 46's Disappeared Alcaron Dungeon, and adds a wicked twist to their evolution. Players must battle mini-bosses, their minions, and a demonic winged gargoyle before progressing to the big boss, the fearsome headless rider Augustine, who drops valuable rewards once defeated including a chance at a rare Augustine Star Card from last month's Linger City update.
Massive system upgrades have also been introduced to Luvinia including a combat manager intended to make the game more accessible to new players and help experienced players advance further. The new features include auto-attacking within a specified monster radius, auto-repairing of certain equipment, auto-looting, and more.
In the lead up to the WINGS launch, Luvinia GMs will be hosting DUNGEONMANIA on the Luvinia Facebook page at http://www.facebook.com/outsparkluvinia showcasing fan art and fan fiction of the community's vision for WINGS.
Next Article
Fairytale Distillery has announced that Das Tal has updated majorly in the past few months to create a persistent open world.
by MissyS
Vainglory has announced today its plan to offer quarterly competitive eSports season, starting this October with the Autumn 2015 Season.
by MissyS