Lucent Heart launches first expansion "Scaena"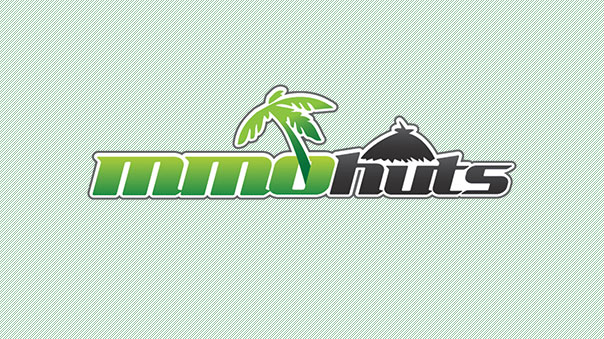 Gamania Digital Entertainment announced that Lucent Heart's first expansion, Scaena, is now live. New features include choreography, new zones, world bosses and guild versus guild PvP. It is the first of many planned for the game.
With the choreography feature, players upload their own songs and choose from many different dance moves. Additionally, friends can join in at any time. Competitive players can also participate in "dance-offs."
In addition to the guild versus guild PvP system, the expansion offers 13 new areas for players to explore, and 10 additional world bosses to conquer.
Gamania also publishes Hero:108 Online and Bright Shadow.
Lucent Heart Gameplay Screenshot

Source:
LUCENT HEART'S FIRST EXPANSION RELEASED

Dance Battles, Guild versus Guild, and Epic Bosses

08.30.2011– IRVINE, Calif. – August 31st, 2011 – Gamania Digital Entertainment announced today that Lucent Heart's "Scaena" expansion is now live. Offering an impressive array of additional content, players will get to choreograph dance moves to their favorite tracks, explore new zones with challenging world bosses, and have huge Guild versus Guild wars with friends and enemies.

"The Scaena expansion is the first of many free updates planned for Lucent Heart," said David Wong, COO of Gamania. "We want to continue to expand and transform the game with fresh and exciting content so our fans will always have something on the horizon to look forward to."

Dance System: The dance system in Lucent Heart is the next evolution in its social gameplay. Using the "dance creator", players can upload their own songs and choose from hundreds of dance steps to recreate their favorite music video or unique dance – with the option for friends to join on-the-fly. And the more competitive dancers can face off against each other in "dance duels", where only the fastest and best timed fingers prevail.

Guild versus Guild: Let the Guild rivalries begin! Gamania is introducing its largest PvP feature yet, the Guild versus Guild battle. These grueling matches consist of three 75 minute games (one per day) that will test players' skill and teamwork. Each team must prove their worth during two 35 minute rounds consisting of strategic points that must be attacked and defended.

New Areas and Bosses: Not leaving PvE lovers out of the fun, Gamania has included 13 additional areas for players to tackle, such as the scorched land of Edea and frozen continent of Aislan. High level explorers will find challenging surprises in each of these new zones, including 10 exceedingly difficult bosses.

Players can get in-depth info on all of the new content found in the expansion over at the Scaena micro-site: http://lucentheart.com/updates/scaena/default.aspx.

Also, fans are encouraged to get in touch with Lucent Heart's ever growing community at the official Facebook page: http://www.facebook.com/lucentheart?sk=wall.
Next Article
Ryzom reaches its 15th birthday today, and there will be celebrations in-game until September 22nd, 2019.
by Ragachak