Immortal King Closed Beta announced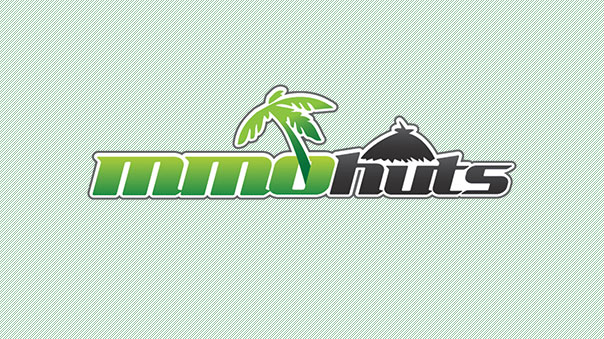 NGames announced Immortal King's closed beta will begin on September 7.  Immortal King puts players in mythological Greece to build an empire and topple the Greek Gods.
Beta keys will be available from September 1 to September 6 in several different ways.  You may fill out a survey on the Immortal King website, update your MSN signature, sharing details about the release elsewhere, providing a single sentence on their forums as to why Immortal King appeals to you, and many more.
NGames is also the publisher of Navy Force and Pockie Ninja.
Immortal King Gameplay Screenshot

Source:
Immortal King closed beta date announced – get your key now!

Greek mythology MMORTS ready for testing on September 7th

NGames have revealed the closed beta date for their brand new Greek mythology inspired MMORTS, Immortal King. Starting on September 7th, 2011, there are various ways to claim your beta key in advance.

Ever want to become a legendary figure in Greek mythology? Reckon you can build a massive army and gallop across the battlefield to victory? Then mark September 7th in your diary, because Immortal King, NGames' anticipated new MMORTS, is finally launching its closed beta.

Immortal King plunges you into a world steeped in Greek mythology, challenging you to command a powerful army of troops, govern an empire, become a legendary figure, and even conquer the infamous Greek gods themselves.

A limited number of beta keys will be made available from September 1st – September 6th, which can be claimed through one of following methods.

Immortal King website survey

The official Immortal King website is launching on Sept 1st. Once live, there will be a special closed beta survey that you can complete to be entered into a giveaway.

Be sure to visit the official Immortal King website when it launches to avoid disappointment: http://ik.game321.com/

Update MSN and win a key

You could win closed beta access just by updating your MSN signature!

Simply add "immortal_king@live.cn" to your friends list and update your signature to something Immortal King related. NGames will be keeping an eye on all signatures from Sept 1st – Set 6th and will randomly pick winners in time for the closed beta launch.

For example: "Can't wait to fight with the Gods? Immortal King is your best choice. http://www.game321.com/"

Share the game and win a key

You can win a key by helping NGames spread the word of Immortal King's upcoming release.

All you need to do is mention and link to Immortal King on a popular website of your choice. When you're ready, take a screenshot and post it on the official Immortal King forum, along with a link to the website you used to mention Immortal King.

For example, you could post this on a Facebook forum: "Proving your worth and establishing your heroic deeds, here in Immortal King, you can realise your dreams – http://www.game321.com/"

Get creative!

From Sept 1st – Sept 6th, the Immortal King forums will have a specific thread where you can create your best Immortal King related sentences. The sentence can be absolutely anything Immortal King related, and the best entrants will receive a key to play the closed beta.

The sentences must include "Immortal King" to be eligible for a key. For example: "I want to play Immortal King because I love Greek mythology."

Be as creative as you can! NGames will be checking all entries before selecting the winners, so make yours as memorable as possible.

Reply and win

There will be special forum threads on the official Immortal King website from September 1st – September 6th. Simply reply and get active in these threads and you could be rewarded with a beta key to play the game when it's released.

But there's a twist – your total post count must be a multiple of 3 in order to win. Make sure you keep a careful eye on your activity and don't accidentally finish on an incorrect number!

Win a key on major gaming sites

NGames have partnered with many major MMO gaming websites to giveaway a limited number of closed beta keys. Keep an eye on the likes of ONRPG, MMORPG, MMOHut, MMOLife and BBGSite from Sept 1st – Sept 6th, where you can enter into a draw to win a key.

The Immortal King before beta is launching on September 7th.
Immortal King will be available through the popular Game321 portal, where you can play multiple titles such as Pockie Ninja, Navy Force, and Immortal King, with a single account.

To learn more about the game and the upcoming beta test, follow Immortal King on Facebook: http://www.facebook.com/pages/Immortal-King/228055803906961

There will also be a dedicated Facebook app for the game, available here: http://apps.facebook.com/iking-game/

Remember to check out the official Immortal King website when it launches on Sept 1st: http://ik.game321.com/ and to claim your keys before the beta starts: http://ik.game321.com/activities/accode/accodeactiviy.shtml
Next Article
Joymax, a leading online game developer and publisher of free to play MMORPGs, reveals a new heroic Digimon for its popular MMORPG, Digimon Ma...
by MissyS
Ashes of Creation: Apocalypse, the battle arena spin off of Ashes of Creation, is currently hosting an open beta weekend!
by MissyS