Karma Online announces September events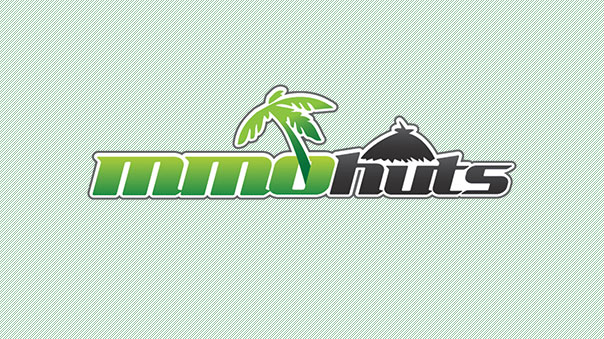 Several events are planned for early September in Karma Online.
All players can enjoy "Happy Hour" until September 20, by logging in from 12am-3am, 5am-8am, or 6pm-9pm Joymax time (GMT +9). Happy Hour will grant players a 50% boost to KP and EXP.
Clans can also take part in the Axis vs. Allies War event until September 14, with the top clan of the winning camp winning 5,000 Silk to the Clan and +50000 KP and a 7-Day Turkish Dagger to all Clan Members. Other Clans of the winning camp will earn additional prizes. A Clan Match will also take place until the same date, with the top 3 clans earning a Clan Mark (30 Days) plus additional weapons and rewards.
Karma Online is published by Joymax, which also publishes Silkroad Online and Digimon Masters.
Karma Online Gameplay Screenshot

Source:
JOYMAX AND KARMA ONLINE: PRISONERS OF THE DEAD RELEASE NEW SCREENS AND KICKS OFF SEPTEMBER WITH ALL-NEW EVENTS

Starting August 30th Through Mid-September Karma Online Players Can Participate In the Axis Vs. Allies War, A Clan Match Event And A Happy Hour Event; All With Great In-Game Prizes

Seoul, Korea, August 30, 2011 – Joymax, a leading online game developer and publisher, announced today that its first-person shooter World War II game, Karma Online: Prisoners of the Dead, has released new screenshots today and also announced all-new events to kick off the month of September. To learn more about the game, players can visit http://www.joymax.com/karma/ Axis vs. Allies War

The Axis vs. Allies War event will run from August 30th through September 14th. Players currently not belonging to a clan are free to choose their allegiance; otherwise they must follow under the camp and leadership of their clan master. The Gold Prize will be awarded to the Top Clan of the winning camp: 5,000 Silk will be awarded to the clan master (Silk can be gifted to clan members) with +50000KP and a Turkish Dagger (7 days) going to each Clan Member.  The Silver Prize, a Clan Mark Switch Coupon, will be awarded to the Top 5 Clans of each camp (10 in total), and for the Bronze Prize, a Victory Skin (lasts 30 days), will be applied to the nicknames of the winning camp members.
Points gained by individuals from general game play will be also counted towards total Clan & Camp points! Winners will be announced September 15th and prizes will be awarded on September 20th.

Clan Match
From August 30th through September 14th players can participate in the Clan Match event with the Top 3 Clans with the most accumulated clan points receiving the Clan Mark.  Prizes include: 1st Place Clan Mark (30
days) + Berreta M92FS (7 days) + Quick Respawn (7 days); 2nd Place Clan Mark (30 days) + Berreta M92FS (7 days); and 3rd Place Clan Mark (30 days)
+ Quick Respawn (3 days). Winners will be announced September 15th and
prizes will be awarded on September 20th.

Happy Hour
Between August 30th and September 20th players will get +50%KP and +50%EXP bonuses just by connecting and playing the game during "happy hours".  The Happy Hour event times are from 12:00AM – 3:00AM and 5:00AM – 8:00AM and again from 6:00PM – 9:00PM*.
Joymax standard time (GMT+9)
Next Article
Mikedot masters the art of PEW PEW in this quick preview for the new ranged DPS class in TERA: Rising.
by Mikedot
Stardock will be at the PC Gaming Show event in Los Angeles on June 16th to show Ashes of the Singularity gameplay during AMD's live stream...
by MissyS