C9 Arrives On Steam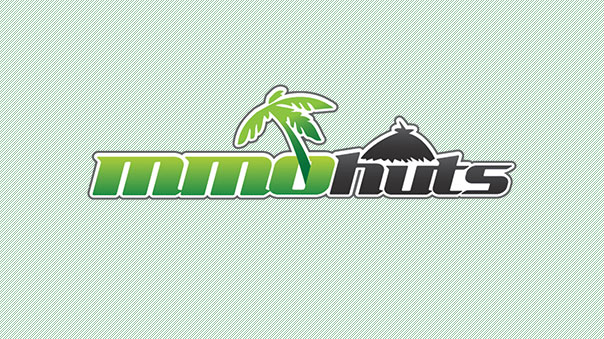 Webzen has announced the launch of C9 (Continent of the Ninth Seal) on Steam.
The Steam launch will help boost C9's presence in North America and Europe. Players can link their Steam account with their Webzen account. New Steam players will also get a special Steam Starter's Package.
C9 will also launch its first major expansion, The Ruined Empire, which introduces the continent Okapia, the Reaperess class, and a new level cap of 57.
Webzen also publishes Archlord and Arctic Combat.
Source:
C9 is now Powered by Steam

WEBZEN Inc. (WWW.WEBZEN.COM), the Next Generation of Free-to-Play Online Games, offers Unrivaled Action RPG 'C9' (Continent of the Ninth Seal) on 'Steam'.

On September 12th (GST), C9 will be available on Steam, which is an online game distribution platform developed by Valve with more than 40 million players worldwide. Steam is currently servicing more than 2,000 PC Game titles.

C9 is currently available to more than 190 countries globally on 'WEBZEN.com', and the partnership with Steam is expected to give WEBZEN a stronger presence in the Global market especially in Europe and North America regions. Existing Steam players can link their Steam account with WEBZEN.com account and experience C9. Steam Starter's Package will be available for Steam players to easily adapt to the game.

Meanwhile, WEBZEN will be unveiling C9's first major expansion 'The Ruined Empire' which unseals the 4th new continent 'Okapia', the new class 'Reaperess, The Goddess of Death', along with the max level cap release from 50 to 57. The expansion will be updated together with the Steam launch.

Jihun Lee, Head of Global Publishing, said, "We are excited about the partnership with Valve since C9 will be more accessible to gamers around the world through Steam." He also said, "We hope for continued interest and support of C9's expansion as well as various online and offline events which we are currently preparing."

More information about the Action RPG 'C9' can be found at the official website (c9.webzen.com) and Facebook community (www.facebook.com/C9Webzen).
Next Article
Update 2.15 for Marvel Heroes has just be published, which adds famed X-Man "Nightcrawler to the massive roster of 29 playable superheroe...
by Mikedot
ESL is yet again set to gather the best Counter Strike: Global Offensive teams from around the world to fight for a community funded prize poo...
by Mikedot
The quirky and colorful rogue-like dungeon defense game that first reared its head on Early Access in December 2013 has reached the final stag...
by Mikedot