LOCO officially launches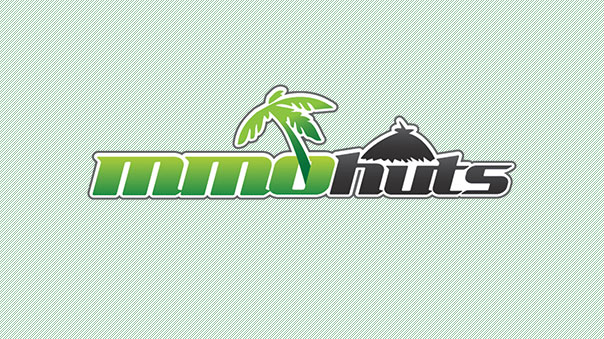 Land of Chaos Online (aka LOCO) has officially launched its game services.
With 12 heroes, LOCO is already planning on launching three more (AAKBah, Ellan Rhineford, and Partisan) in the upcoming month, along with a new map called The Ruined Arena, designed for the 5 versus 5 Annihiliation mode.
Land of Chaos Online is a mix of real-time strategy and third-person shooter with several heroes to select from and play. For more info about the game, visit our LOCO page.
Land of Chaos Online Gameplay Screenshot

The Original Press Release:
The Doors to Chaos Have Opened—burda:ic Officially Launches LOCO – Land of Chaos Online!

Innovative RTS Action MMO Out Now, New Characters and New Maps Spotted on the Horizon

MUNICH – August 26, 2010

burda:ic, a leading publisher of online games worldwide, today announced the official launch of RTS Action MMO LOCO – Land of Chaos Online. Players who wish to test their skill in the Land of Chaos can now do so by registering and downloading the game for free through alaplaya, burda:ic's premier gaming portal. LOCO is a new breed of online game, blending elements of RTS and third-person shooter to create a unique MMOG experience. Players need quick thinking and even quicker reflexes if they want to bring their team to victory in this epic battle of good versus evil!

LOCO boasts 12 heroes to choose from, each with unique strengths and abilities, including popular charcters like Atin, Foxlady and RandyRozz. Along with LOCO's existing roster, three powerful new characters are scheduled to be added within the next month: AAKbah—a strong close combat fighter; Ellan Rhineford—a support character with team buffs to support his allies; and Partisan—a fast and merciless assassin capable of battling opponents at any range with high-powered attacks.

In the next few days, burda:ic will also be introducing an additional map for players to ransack as they fight for battlefield domination on behalf of the Army of Hell or the Forces of Nature. The Ruined Arena will be a new playable area for LOCO's Annihilation mode, placing players in a 5 vs. 5 struggle as they try to attain the most kills in a 12-minute team deathmatch.

"Both ourselves and Danal Entertainment would like to thank the entire LOCO community for their continuous help and constructive feedback during open beta testing, we couldn't have brought the game to its extremely high quality level without their support," said Ingo Griebl, managing director of burda:ic. "The fight for the Land of Chaos has officially begun, and it won't be ending any time soon … we have tons of additional features, maps and characters in development to enjoy, so stay tuned!"

To learn more about the varied abilities of LOCO's heroes, check out the Spellbook of Laair Hathy at http://loco.en.alaplaya.net/pages/loco_book_spell

To see if you have what it takes to triumph in the Land of Chaos, download LOCO at http://loco.en.alaplaya.net/download

For more information about LOCO – Land of Chaos Online, head to http://www.loco.alaplaya.net
Next Article
"The team has created a great console multiplayer experience for fans of The Elder Scrolls," said Matt Firor.
by DizzyPW
Wargaming has announced Update 7.5 for World of Tanks has gone live, bringing several new features such as new tier 10 tanks, arenas, and titl...
by MissyS
Netmarble's Iron Throne revealed a new update for the MMO strategy title on mobile devices.
by Ragachak