FreeJack mini-beta and open beta dates announced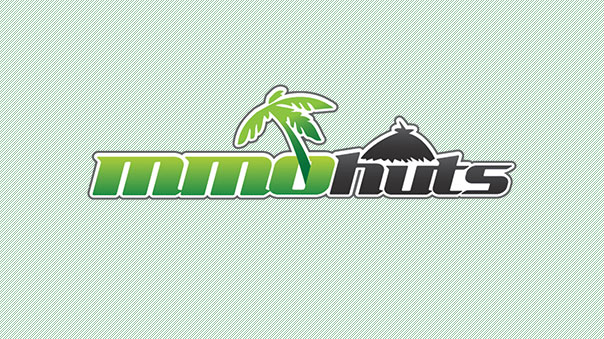 FreeJack has announced two dates for players looking forward to returning or trying the game out the first time.
The game's open beta will begin October 1st, over a month away. To keep fans happy and busy, GamerKraft is also releasing a Mini-Beta to run from September 10th through 17th. Labeled as a player appreciation event, everyone will be able to play during those days, with no server downtime and no limits on the play sessions.
FreeJack Gameplay Screenshot

The Original Announcement:
This is DJ MoMo live on New Jack City Radio with breaking news! Today, citizens in the skyscraper district in the center of town awoke to find a message scrawled in graffiti across the side of Rocket Tower:

"FreeJack arrives October 1st, 2010!"

Outraged since the city closed its doors weeks ago, exiled citizens erupted into riots and public outcry regarding the announcement:

Geomaniac said, "*sigh* cant wait any longer its been like forever."

Howling said, "I want to play FreeJack! Nao!"

In a dramatic response, GamerKraft, official representatives of FreeJack called an emergency press conference to calm the crowds. We now take you live to the announcement in progress:

—–

"Players we understand your outrage regarding the FreeJack open beta announcement and FreeJack himself has offered a solution to end the riots!

FreeJack admits that October 1st is just too long for all you runners out there to wait. That's why we're proud to announce a special Player Appreciation Mini-Beta to tide you over until the open beta:

From September 10th to September 17th, 2010, players everywhere can play FreeJack, 24 hours a day! That's right! No server limits, no downtime, just all parkour, all the time. Think of it as a small taste of the open beta to come.

FreeJack also wants us to let you know that your patience will not go unawarded. Expect major updates and new content in the open beta."

—–

So there you have it folks, play FreeJack 24 hours a day from September 10th – 17th, 2010 to get ready for FreeJack's official open beta release on October 1st, 2010.

Check back here tomorrow when we'll be announcing a HUGE open beta contest with fabulous prizes!

Here's a hint: If an Apple falls from a tree, how do you pad its fall?
Next Article
Starting today, Dying Light is finally available as a boxed release in across Europe, Asia, Africa, and Oceania. Techland's latest zombie ti...
by Mikedot
Nexon Europe is pleased to announce a generous number of new updates to the in-game economy of Combat Arms, the hugely popular online multipla...
by Mikedot
Now, thanks to the publishing efforts of Oasis Games, we have the ninja browser game to end all ninja browser games.
by Mikedot