Lineage 2: Revolution Gets First Update With New PvP Modes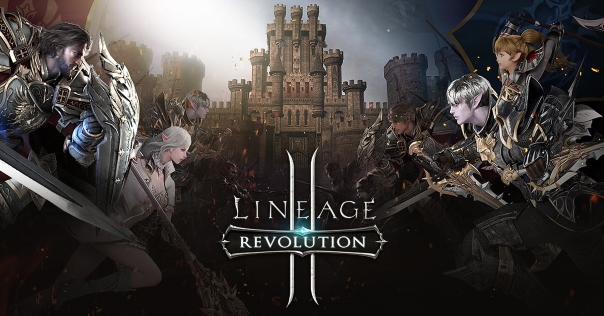 Netmarble has announced the release of its first major update for Lineage 2: Revolution. This update includes Fortress Siege and Open Siege, and also opens three new servers. Per press release:
  Fortress Siege, held every Friday from 20:30 – 21:00 PST, will allow players to enter a real-time, massive PvP battle between two clans. Up to 100 players, 50 in each clan, will enter the siege in attempt to be the first to "imprint" onto their opponents' Holy Artifact and be crowned the winner. Clans that wish to participate must first successfully bid on a desired fortress, and then enter the battle against the clan that's defending the fortress. Bidding for the fortresses is held from 00:00 – 19:00 PST every Thursday. All participants, regardless of outcome, will win Adena, EXP, and Proof of Blood, and the winning clan will win bonus rewards, including red diamonds and buffs for the in-game characters and freshly won fortress.

Open Siege, held every Tuesday, Thursday and Saturday from 20:30 – 21:00 PST invites players above level 11 to participate in this smaller scale 30v.30 battle which gives newcomers a taste of the grander Fortress Siege. All participants will have equal combat power and level, but are given the choice of any class and race in the Open Siege. Players can enter on their own, or for a party up to five. Similar to Fortress Siege, the team that "imprints" on their opponent's Holy Artifacts wins. Players receive rewards based on the results of the match or their personal contribution.

In celebration of the Open Siege update, the schedule for Open Siege will be adjusted for the first week of the update: A total of five Open Siege will be held – Wednesday (December 13) and Saturday (December 16) on the first week, and Tuesday (December 19), Thursday (December 21), and Saturday (December 23) on the second week. Schedule will resume to every Tuesday, Thursday, and Saturday from the following week. (Schedule is subject to change with notice).
North American and European players can look for Kruma 05, Deforge 06, and Kenrauhel 07 servers, the Fortress Conquer Shop, and more.
Next Article
Alaplaya has announced the start of open beta for its new browser-based strategy game, Skylancer: Battle for Horizon.
by MissyS
Larian Studios has unleashed a massive update for Divinity: Original Sin on Steam Early Access, taking the game into beta while adding loads o...
by Mikedot
Terris reviews Into the Game: A Dungeon Crawl Quest - Is it LitRPG at it's best, or did it stink worse than Bonnacon dookie?
by NWOrpheus