Mercenary Wars reveals arsenal of weapons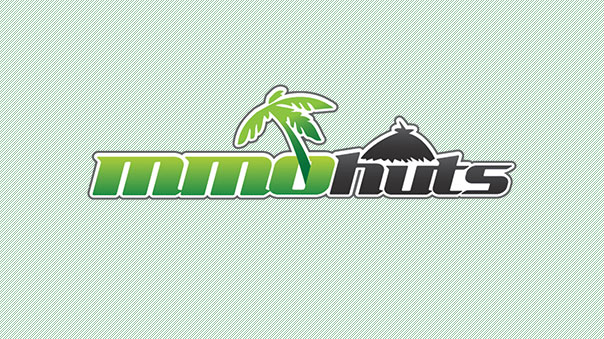 Uforia has released the details today on the full arsenal of weapons that will be available to players in Mercenary Wars.
Classified into five types of guns, the following will be available: M4A1, AUG, AK5, AK-47, Steyr TMP, MP5 SD, 1960s Ingram MAC-10, Benelli M3 Super 90, PSG1, and Minigun XM214. More info about each type of gun can be found in the press release below.
The Original Press Release:
UFORIA RELEASES DETAILS ON THE WEAPONS OF MERCENARY WARS

The Upcoming Online FPS, Mercenary Wars, Introduces A Huge Variety Of Weaponry Including 14 Different Types Of Firepower

Redwood City, Calif.-October 29, 2009– Uforia, an online game publisher specializing in massively multiplayer online games, today announced its weaponry lineup for its highly anticipated online military FPS, Mercenary Wars. The arsenal is made up of 14 different weapons including assault riffles, submachine guns, shotguns, sniper rifles and machine guns. To learn more about the artillery, view exclusive videos and screen shots and read about the game's full features and details visit http://mercenarywars.uforia.com.

"With this much variety of weaponry, Mercenary Wars is taking combat to a new level," said JK Kim, CEO of Uforia. "By offering this broad of a range of arms, we are providing players with the kind of non-stop, action-packed gameplay that they desire."

The weapons:

. Assault Rifles
M4A1 – A fully automatic variant of the basic M4 carbine intended for special operations use Steyr AUG – The AUG is an Austrian bullpup 5.56mm rifle designed in the early 1970s and adopted by the Austrian Army G36K – A light machine gun variation of the G36, German 5.56mm assault rifle
AK5 – A Swedish version of the FN FNC with certain modifications
AK-47 – A selective fire, gas operated 7.62mm assault rifle developed in the Soviet Union

. Submachine Guns
Steyr TMP – An Australian-designed select-fire 9x19mm Parabellum caliber machine pistol Mini UZI – An even further scaled down version of the Uzi, introduced in 1982 UMP – A submachine gun that has been adopted by numerous agencies worldwide including the French Gendarmerie Nationale and US Customs and Border Protection
MP5 SD – The Heckler & Koch MP5 is a 9mm submachine gun of German design developed in the 1960s Ingram MAC-10 – A highly compact blowback operated machine pistol

. Shotguns
Benelli M3 Super 90 – A semi automatic shotgun that holds seven rounds and uses the proprietary Benelli semi-automatic system Franchi SPAS-12 – A combat dual-mode shotgun that can be used as a semi-automatic or pump-action firearm

. Sniper Rifles
PSG1 – A German designed semi-automatic rifle

. Machine Guns
Minigun XM214 – A prototype 5.56mm rotary barreled machine gun designed to be man-portable

Unlike other first person shooter games available today, Mercenary Wars features a unique stat system that players can use to upgrade and customize their lifelike characters. The combat in the game is designed to feel very realistic, while also allowing players to adjust their speed, accuracy, and health stats. Mercenary Wars is set in the not so distant future in a world where order and society as we know them are a thing of the past. The economies of the world have crashed and have been replaced with total chaos. New alliances have been forged and the world is now controlled by well-trained groups of mercenaries. Players must determine who to swear their allegiance to and fight side-by-side to the death, if necessary, in the quest to ensure becoming the new global powerhouse.

Mercenary Wars will also feature an innovative Artificial Intelligence system where computer controlled "bots" can be used in several ways ranging from practice to enhancing game play. Via four difficulty modes, players can select their desired skill level no matter what their previous FPS experience might be. Other features include multiple gameplay modes, a variety of character types and races, extensive ranking system including more than 50 different character ranks and title, an expansive number of weapons and equipment available for character customization and a built-in player-to-player audio communication tool for enhanced real-world combat simulation.

For more information, visit http://mercenarywars.uforia.com
Next Article
Serellan is very excited to let our community get an early look at the game, before it is released on Steam Early Access.
by DizzyPW
Heavy Metal Machines announced today their planes for 2019, which includes a launch into China, and esports news.
by Ragachak
Firstly, while this year's event goes by the same name as last year's New Bloom Festival, only the Chinese theme remains the same. It is n...
by Abubakr