Erebus begins second closed beta test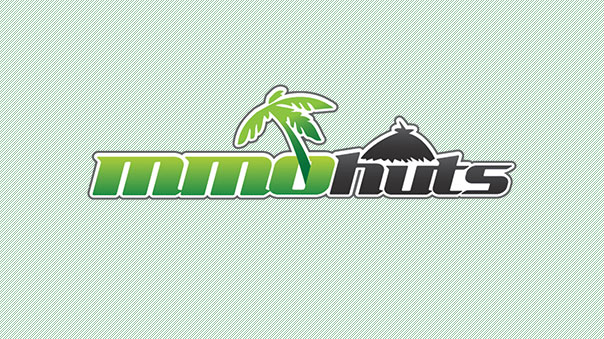 Erebus: Travia Reborn, a new MMORPG from Outspark, is beginning its second closed beta test on Wednesday, April 14th.
Labeled as an Action-RPG, Erebus offers a total of 18 Master classes, and appears to be a remake of Travia, a PvP focused MMORPG that was canceled in 2007. The new beta phase will raise the level cap to 50, add the Dueling system, add three new PvP maps and three new dungeons, and Guild versus Guild warfare.
The Original Press Release:
Erebus Closed Beta 2 Begins

Get ready for the return of Chaos, because Outspark's new free-to-play MMO Action-RPG, Erebus: Travia Reborn, begins its Closed Beta 2 phase on Wednesday, April 14 at 3pm (PDT)!

Erebus is an isometric, action-packed MMORPG similar to classic PC Action-RPG titles. Players create their character using one of four starting classes, and unlock one of 18 specialized Master Classes as they level up. During their time in the game, players can battle the evil minions of Erebus – the god of Chaos – or challenge their fellow players with a variety of PvP options. Outspark finished the first phase of Closed Beta testing for the title in March.

"The first Closed Beta was a big success," said Ben Berens, the Associate Producer of Erebus. "We kept it mostly in the Outspark community, but we still had thousands of people sign up to play, and the feedback they provided was invaluable. I think people who participated in the first beta are really going to like the changes we made and the new features being added for Closed Beta 2."

Much of the feedback given by participants in the first Closed Beta will be utilized in Closed Beta 2. More quests will be present throughout the earlier levels, the leveling curve has been adjusted, the skill system has been altered to be more accessible to players, and a new tutorial has been implemented. The biggest addition for Closed Beta 2, though, is the inclusion of Guild vs. Guild warfare.

Other features being added to Erebus for the Beta include:
• An increase of the level cap (to level 50)
• Dueling System
• 3 new PvP maps (Guild Warfare, the Dueling Map, and the Arena)
• 3 new instance dungeons
• Dozens of new monsters, including elite and special types
• And much more!

To learn more about Erebus and to sign up for your spot in the Closed Beta, visit the official Erebus site at erebus.outspark.com.

Outspark also publishes Fiesta Online, Secret of the Solstice, Wind Slayer and Project Powder
Next Article
NGames, a leading online games publisher, has today detailed 3 of the exciting battle modes available now for the beta of new free-to-play str...
by Mikedot
Techland announced today that a free demo of Dying Light is now available to download on Xbox One and PC.
by MissyS
Endless Legend: Guardians Expansion Now Available - Gigantic new units and host of other content added
by Mikedot