Cross Fire adds new character and maps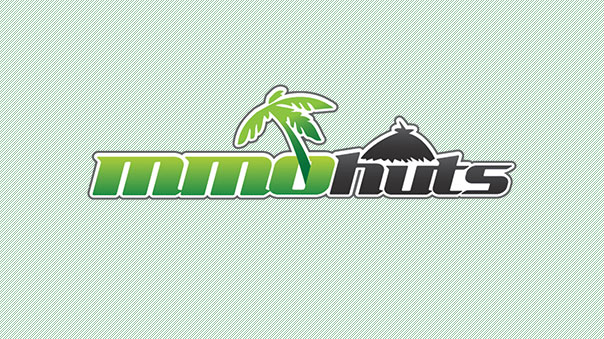 Cross Fire, the free-to-play shooter from G4Box, is adding a new character, two new maps, six new weapons, and two contests for its players.
The update will be available on Wednesday, April 14th, and adds Maiden, a modified bio-weapon Titan, as well as two new maps, the Excavation Map and the Complex Map (which will host the March of Ghosts Clan Tournament this month). New weapons are the Micro Galil Scope, MSG90, M12s, Tar21, RPK Camo and M4A1 Silver.
A Mutation Theme screenshot contest will begin on April 16th. A Mutation Theme video contest starts later, on April 23rd.
The Original Press Release:
G4BOX INTRODUCES NEW CHARACTER AND A VARIETY OF EVENTS FOR ITS MILITARY SHOOTER, CROSS FIRE

Two New Maps, Six New Weapons And Two Contests Kick Off All New Character, Maiden

Toronto, CANADA-April 13, 2010– G4BOX Inc., a North American publisher and distributor of interactive entertainment media, announced today a brand-new character for its popular military shooter, Cross Fire. In addition, the game will feature all-new maps, new weapons and two Mutation theme contests. Players can go to http://crossfire.z8games.com to download and play the game.

Maiden, the all-new character featured in Mutation Mode, available April 14th, will escalate the Mutant War to new heights! In honor of Maiden, two new maps will be introduced: the Excavation Map and the Complex Map. The Complex Map, available in Ghost Mode, will also play host to the finals of the March of Ghosts Clan Tournament taking place this month.

Two new contests will also begin in April; Mutation Theme Screenshot Contest beginning April 16th and a Mutation Theme Video Contest starting April 23rd. Additionally, six new weapons will be featured including a Micro Galil Scope, MSG90, M12s, Tar21, RPK Camo and M4A1 Silver.

"Cross Fire Players can expect to be fully immersed this month will all of these exciting updates and events," said Howard He, Chief Executive Officer of G4BOX. "And all of the new weapons and the new character add that much more excitement and variety to an already addictive game."

Maiden Story
After months of bloodshed and countless deaths, Mutants and Dreads had been successfully contained to Zone 13 in the U.S. and an international port in South Africa. Humanity was finally beginning to see the light at the end of the tunnel. That turned out to be nothing more than false hope. A bizarre amalgamation of the Mutant bio-weapon and Black List's Ghost stealth technology was developed by an unidentified weapons manufacturer. Their intentions remain unknown, but it was only a matter of time before this new menace was unleashed.
First sightings were of medical staff, presumably lab assistants who became unwilling hosts of the modified Titan bio-weapon.

Cross Fire is a free online military first-person shooter for Windows PCs supporting Windows XP, Windows Vista, and Windows 7. Players assume the role of either a Black List or Global Risk operative and compete in various modes of play including Free-for-All, Team Death Match, the exclusive stealth-action Ghost Mode, and the brand new Mutation Mode. Cross Fire includes a military ranking system, in-game friends lists, an integrated clan system, and deep character customization options. Cross Fire is part of the Z8Games platform of free-to-play games.

Cross Fire is free-to-download-and-play. Visit the Cross Fire homepage
at: http://crossfire.z8games.com

For more information about G4BOX visit www.g4box.com. For more information about the Z8Games lineup of free games please visit www.z8games.com.
Next Article
In the spirit of Halloween, eigoMANGA has released a DLC (downloadable content) for the game 'Vanguard Princess' that features the d...
by MissyS
Patch 4.56 brings the gripping conclusion to the Stoormblood Main Scenario, as well as a new chapter for Hildibrand.
by Ragachak