Legends of Aria's Closed Beta 2 Is Now Live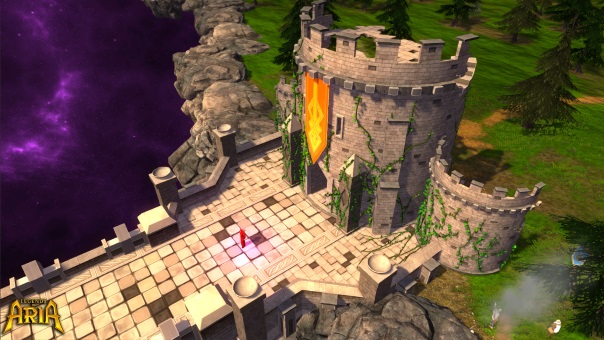 Legends of Aria is proud to announce that their Closed Beta 2 phase is now live, and are ready to show off the new look of their game. The next few months are going to be spent gearing towards the Early Access launch, and Open Beta is being slated to come around August/September. They will also be doing a stress test around this time, so lots of keys will be going out, so stay tuned for that. For this, there will be both an NA and EU server, so both servers can be appropriately stress tested. Early Access will also see the final wipe of the servers, and said servers will go down for seven days. They also have a lovely infographic to show off some changes.
Everyone who purchased a Founder's Pack or Kickstarter pledge will get a seven-day headstart on building houses, gathering materials for crafting careers, taming beasts, starting wars, planting towns, and everything else that comes with breathing life into a world. In a letter from Derek "Supreem" Brinkmann (Project Lead), he states, "The final step is to put Legends of Aria on Steam. We're still hoping for this year, but it all depends on what you have to tell us during these last rounds of testing. And of course, we have to finish the major content patch planned for that launch…." when discussing the "master plan" for Legends of Aria. But this is open to change because, in all things, change happens. They will also be live on Twitch at 8 pm EST to show off the new build and take questions.
Next Article
A free update dropped today for Heavy Metal Machines, the PC vehicular MOBA that adds a pair of exciting features.
by Ragachak
It's finally here… After several years of anticipation, North America and Europe finally has their very own version of the Asian sensation...
by Mikedot
Continuing from last week, we have a short video for you showcasing the Deadeye school from the Skirmisher role. A Deadeye is extremely skille...
by JamesBl0nde