Legendary Champions Website Launched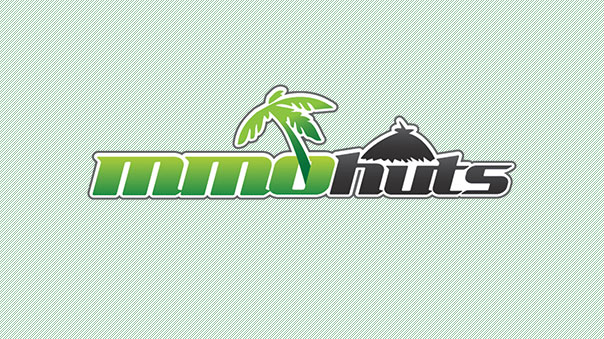 Aeria Games launched the official website for Legendary Champions – Aeria Game's newest free to play MMORPG that has 6 playable classes and unique champion system which allows players to compete in a League of Legends / DotA style PvP arena. Those interested in learning more about Legendary Champions can now visit the official website for the game at http://legendarychampions.aeriagames.com/
The game's closed beta is scheduled to begin towards the end of August, 2010.
Legendary Champions Screenshot
Players can also sign up for the Legendary Champions closed beta on the official website for the game.  According to the FAQ on the Legendary Champions website, the game will feature a guild system which will act as a backbone to the game's PvP system. The game will also have open world PvP as well as PvP instances. Raiding will also play a big role in Legendary Champions.
Aeria Games also publishes WolfTeam, Shaiya, Last Chaos, Grand Fantasia, Kingdom Heroes, Dream of Mirror Online, Megaten and Twelve Sky 2.
Source:
Aeria Games, a leading publisher of interactive entertainment, today unveiled an all-new website for Legendary Champions, the latest free-to-play MMORPG to join the company's catalogue. Visitors to the new site will be able to get an early look at Aeria's latest title through videos and screenshots, and will also be able to sign up for the Closed Beta Test (CBT), scheduled to begin later this month. The new website is now online at http://legendarychampions.aeriagames.com.Legendary Champions is a fantasy MMORPG which draws from many sources of culture to create a vast world filled with epic characters. The game challenges players to adventure through a vast fantasy world and compete in DotA-style and player-versus-player (PvP) battlegrounds, with the ability to transform into over 60 larger-than-life heroes, including Dracula, Beowulf, Mulan, King Arthur, and more.

For more information, screenshots and video, or to sign up for CB, visit http://legendarychampions.aeriagames.com.

About Aeria Games

Aeria Games, one of the fastest growing publishers of free-to-play online games, provides an unrivaled MMO gaming experience to a growing community of more than 13 million members. The online gaming portal offers a broad selection of fun, high-quality games, including Fantasy MMORPGs, FPS, Casual MMOs and Facebook games. Aeria Games is committed to becoming the world's premier online gaming destination, with high-quality, innovative content and outstanding customer service.

Based in Silicon Valley, Calif., Aeria Games & Entertainment, Inc. was founded in 2006 and has offices in the United States, Tokyo and Germany. More information about Aeria Games can be found at www.aeriagames.com.
Next Article
Wednesday, January 11 brings a new stage in Pockie Ninja updates with Chapter 7.
by MissyS
Trovians who dare to enter the Fae Forest to be on alert because today, Trove is kicking off its Lunar Plunge in-game event.
by MissyS
After much deliberation by the developers of Survived By, they came to the decision that they were not going to reach the vision they had.
by Ragachak