Karos Online open beta begins Friday with prizes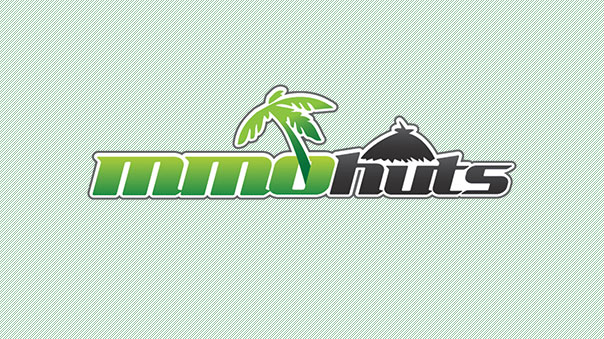 The open beta for Karos Online will begin this Friday. December 4th. Prizes will be available to players via several methods: friend referrals, Gift Key giveaways, weekly level up prize draws, and guild building- giving everyone a chance to win in-game items.
The Original Press Release:
Karos Online: Prizes for players during open beta, starting this Friday

Seoul, Korea – Tuesday, December 1st, 2009 – Open beta for NHN Corporation's new free-to-play fantasy MMORPG Karos Online begins this Friday, the 4th of December, and NHN Corporation is celebrating by offering lots of useful prizes to players as they discover the game. "We are really excited to open Karos Online to everyone this Friday," said Heejin Jeong, Senior Overseas Sales Manager at NHN Corporation. "We hope the players will have a lot of fun taking part in the various events that we are preparing for them, and we wish everybody good luck in gathering prizes!"

Players can receive prizes in several ways:

Referring friends: From the start of open beta, players will be able to invite their friends to play Karos Online via the official website. For every five friends who join the game and reach level 5, the referring player will receive a reward, as follows:

• Five friends will award the player 10 Strength Potions
• Ten friends will award the player 3 Weapon Enchant Scrolls and 3 Armor Enchant Scrolls
• Twenty friends will award the player 5 Weapon Enchant Scrolls and 5 Armor Enchant Scrolls
• The first invited friend to reach level 5 will be awarded 5 Big Potions of Rejuvenation, which restore their character's HP and MP.

Entering a Gift Key: Gift Keys will be offered by participating websites starting this week. Upon entering a Gift Key, players will receive 5 Strength potions which temporarily increase their character's movement and attack speed.

Levelling up: Upon reaching levels 5, 10 and 20, players will be automatically entered into a weekly prize draw. The draw will take place every Friday, and winning players will be announced on www.karosgame.com. The higher the level, the greater the prize!

• Level 5 (10 weekly winners): an Amethyst, Diamond or Sapphire (depending on character's class) giving a bonus when combined with an accessory
• Level 10 (4 weekly winners): 10 Weapon Enchant Scrolls and 10 Armor Enchant Scrolls
• Level 20 (1 weekly winner): an Iron Wyvern, a Holy Creature piece of armor which serves as a mount in the game.

Guild building: The start of open beta will also kick off a month-long build-up exercise for guilds that will run through the 31st of December. Guilds meeting the target criteria on the 31st will receive exciting prize bundles – more details coming soon!

Please visit www.karosgame.com for all the latest information about the game. More details and features will be revealed as Karos Online draws closer to its English release, scheduled for Q4 2009. The Turkish version is also scheduled for Q4 2009, with German to follow in 2010.
Next Article
Tribes Ascend is launching its Tartarus update today.
by MissyS
NGames has officially launched Ragnarok Journey, their latest MMORPG, and it's available on the Game 321 site!
by Ragachak
Bohemia Interactive is pleased to announce the release of update 1.63 for Arma 2: Operation Arrowhead.
by MissyS