Silkroad Online launches Legend VI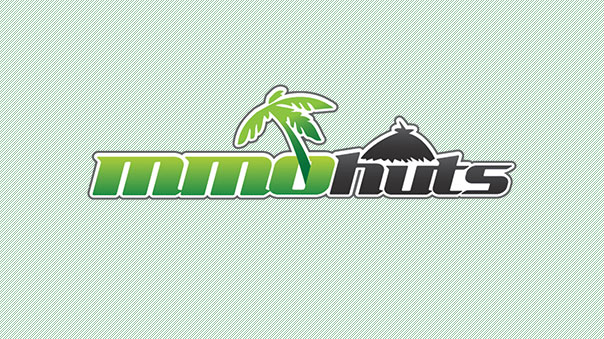 The latest free expansion for Silkroad Online, Legend VI: Forgotten World, is now live.
The update adds the Forgotten World, a new area with three worlds: Elue, the World of Strength; Celue, the World of Heart; and Julue, the World of Magic. The update adds new dungeons and boss battles, as well as the ability to fight freely in PvP at any time. A new Consignment system, which lets players use consignment NPCs to sell items to potential buyers, has also been added.
Silkroad Online is published by Joymax. The company recently shut down their other MMOs, Deco Online and DarkEden.
Silkroad Online Gameplay Screenshot

Source:
Joymax Announces the Launch of Legend VI: Forgotten World for Silkroad Online

New Realms, Foes, Weapons, and In-Game Consignment System Now Available to Players of the Historical Fantasy MMORPG

SEOUL – December 20, 2010
Joymax, an independent developer and publisher of interactive entertainment for the global market, today announced the release of Legend VI: Forgotten World, the latest update for historical fantasy MMORPG Silkroad Online. With new dungeons, epic boss battles, a brand new way to engage in PvP battles, and the new Consignment System, Legend VI is sure to challenge the most seasoned warriors of the Silk Road like never before.

Located in a subspace dimension, the Forgotten World consists of three realms where monsters were banished by God for warring against the human race. "Elue," the World of Strength, is a flaming mountain ruled by the god of war and inhabited by monsters empowered by fire. "Celue," the World of Heart, is an abysmal shipwreck inhabited by ghosts of pirates filled with longing, death, and sorrow. "Julue," the World of Magic, also known as Togui Village, is inhabited by aggressive tribes are empowered by dark magic. It's up to the bravest adventurers to ensure power over this evil, divided realm is kept from the hands of those who would control it!

"Legend VI is the latest step in our continued dedication to the Silkroad Online community worldwide," said Taehee Yun, General Manager of Joymax Service Operations. "We are very excited to offer players a glimpse at this darkest and most dangerous corner of the Silkroad universe."

The Legend VI update also brings players ability to immediately engage in PvP action at any time, as well as simplifying the process of buying and selling items. Free PvP can now be started by clicking the "Free PvP Ready" button in the Character Action window.The Consignment system further facilitates in-game purchases by adding a new "Consignment NPC" where sellers can save items for buyers to find.

For more information on the Legend VI: Forgotten World update for Silkroad Online, including full details about all the new features available, please visit www.joymax.com/silkroad.
Next Article
Competitive GWENT is back starting this weekend! The best pro GWENT players duke it out this weekend (March 16th/17th).
by Ragachak
Scarlet Blade is the translated version of Queen's Blade Online. Scarlet Blade revolves around playing as an almost nude female character.
by Guest
Guild Alliances is now available for Neverwinter on Xbox One!
by MissyS