Dreamland Online patch 1.1.0.23 arrives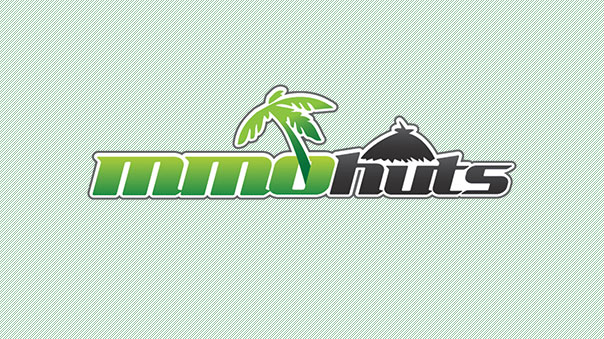 The latest update for Dreamland Online has arrived to servers, raising the level cap and adding more high level content.
Players will now be able to level to 52, past the previous cap of 46. New maps include Fathom Depth, Python Swamp, and Bloody Swamp. Guild upgrades, constructs, quests, trees, and warehouses have been implemented to improve the guil dystem, and new events include the Quiz and the Wild Battles PvP event.
Dreamland Online is published by IGG, publishers of Voyage Century Online, Angels Online, Wonderland Online, Lords Online, and more.
Dreamland Online Gameplay Screenshot

Source:
Dreamland Online: The Latest Updates Notes for the .23 Patch

As the merriest time of the year rolls around, the Dreamland Online (http://do.igg.com) team has been hard at work taking care of the few remaining bugs and refining the systems and content. Among the changes players can expect to find are new systems, new instances and new features!

Patch Updates in Depth
The Character Level cap has been raised from Level 46 to Level 52. Explore Fathom Depth and 15 other new locations.

The long-awaited Python Swamp and Bloody Swamp maps have finally been released.
A ton of new guild content is now available. This includes level upgrades for guilds and guild constructs, as well as the release of new guild quests, guild trees and guild warehouses.
The Quiz function is now available. Take the challenge and undertake a series of difficult trivia questions to earn EXP.
The release of the Wild Battles event. Join in the fiercest and most intense PvP ever. Fight for glory and D-gold, as well as other exciting prizes.
Bugs from ver. 1.1.0.21 have been fixed.

Download the latest client at http://do.igg.com/download/download.php?id=3
For the latest updates and information, please visit the official website.
Next Article
Players like me can't play EVE: Valkyrie, mostly because of motion sickness. Whether it's lack of VR or sickness, rejoice! It's...
by Ragachak
Puzzles & Survival will team up with Hasbro, Inc. to bring G.I. JOE to the game on May 6.
by MissyS
Summoners Con, an organization that specializes in bringing together the community and pro players for the ultimate League of Legends experien...
by MissyS