S.U.N. gets new character, quests, and new areas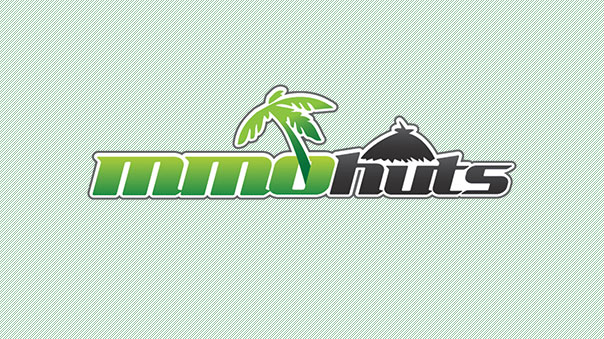 Soul of the Ultimate Nation has launched a new major update, adding a new character and more to the game.
The new character, "Shadow," combines the traits of an assassin and dark sorcerer, and uses a unique "Soul Control" mechanic to control armies of monsters. Also added in the update are 180 new quests for players over level 100. These quests can be found in the new Helron's Castle, Neville's Swamp, and Bronze Moon City. A fourth village adds a new social and quest hub for players as well.
S.U.N.  Gameplay Screenshot

The Original Press Release:
New content for MMORPG includes new "Shadow" character and 180 new quests

Players wield cursed magic and wreak havoc with a new character, Shadow, in the latest update to Soul of the Ultimate Nation (S.U.N). Along with this new ominous character comes a treasure trove of updates, including a new village and new area in Helron's Castle, as well as 180 new quests, which are now available to play in the fantasy massively multiplayer online role-playing game from ijji.com.

Shadow combines the traits of a dark sorcerer and an assassin to create a foreboding and powerful new character. Using daggers and whipshards for main weapons, Shadow deals additional damage with the use of dark and cursed magic. Players who master Shadow can ignite soul control, which enables them to command ferocious monsters into their army of minions. Other new features introduced by the update include:

New Quests – Players that are level 100 or higher now have access to 180 new quests, offering dozens of hours of gameplay

New Area in Helron's Castle – Experienced players can now explore new areas called Neville's Swamp and Bronze Moon City. Also, players now have access to the Area conquest for Helron's Castle

New Village – The 4th village in S.U.N acts as the new community hub for highly-experienced players, giving the most dedicated fans a place to interact with each other

Soul of the Ultimate Nation is a free-to-play fantasy MMORPG set in a world ravaged by corruption and war. The Immortal Emperor governed the Brakion continent with a dark and secret knowledge in his possession – the existence of Ether. Converting the valuable Ether into dark energy and using it to conquer the entire continent with his terrifying, demonic armies, the Immortal Emperor impoverished the land causing the ruling classes to turn to alliances with neighboring nations to continue its supremacy. Stemming from oblique dealings and intimate secrets among the royal families, two opposing dynasties blossomed. Enveloped in graphically stunning settings and intricate story lines, dotted with harrowing surprises lurking behind dark shadows, players will relish in the ever-expanding fantasy world that is Soul of the Ultimate Nation.

To join the battle against the Immortal Emperor, visit http://sun.ijji.com. Meet other warriors by joining in the cause at Facebook.
Next Article
Nival, the Russian publisher behind the heavily RPG focused MOBA, Prime World, has something quite special in-store for players that have regi...
by DizzyPW
The bloody moon shines through the depressing haze of dusk. Battle steeds gallop ahead and wolves howl throughout the night. Vampires, Humans,...
by Mikedot
Tanki Online, the action browser game by AlternativaPlatform (one of Russia's leading developers for massively multiplayer online games), is...
by Mikedot