New Anaconda Map released for A.V.A.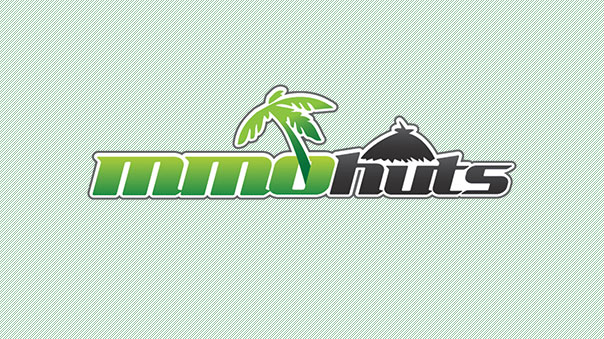 Alliance of Valiant Arms has received a new map named "Anaconda" in their latest update. The new hotspot map offers an urban jungle for players to compete in. New weapons, the AK74M and HK416, have also made their way into the game.
To celebrate the map release, A.V.A. is holding a "King of Anaconda" event, where the top two players each day until August 11th on the Anaconda map will win one of the new rifles. The rest of the players ranked from 3-10 will earn a Skull Mask and 1,000 Euro (in-game currency); 11-100 will earn 1,000 Euro, and all players who play a match in Anaconda will earn 300. The event refreshes every day, giving players a great chance to win extra money and items.
A.V.A.  Gameplay Screenshot

The Original Press Release:
Alliance of Valiant Arms Resupplies the Troops with New Map, Anaconda

Players can fire away with new weapons and a new map in Alliance of Valiant Arms (A.V.A), the lightning fast Unreal Engine 3-powered multiplayer online first person shooter (MOFPS) from ijji.com.

The latest update in A.V.A offers Anaconda, a new map that shows the deadliest jungle is an urban one. This map offers players a new hot spot to annihilate each other. Players won't just uncover new foxholes and sniper spots with the latest update. A.V.A continues to offer players more weapons and gear for their virtual arsenal with the new AK74M and HK416 guns, available for use by the Rifle Man character class. All character classes can hide themselves by using the new Red Smoke Grenade, which is for use in all character classes.

To celebrate the newest map in A.V.A, ijji.com is offering players a chance to win some great prizes daily in the King of Anaconda event. For each day from July 29 to Aug. 11, top two players with the most kills in the Anaconda map will win the brand new AK74M rifle. Players ranked 3-10 in kills will get a Skull Mask and 1,000 Euro, A.V.A's in-game currency. A.V.A fans ranked 11-100 will win 1,000 Euro and all players who play a match in Anaconda will win 300. The event refreshes each day and players can win more than once. For more details on the King of Anaconda event, fans can visit http://forums.ijji.com/showthread.php?p=11269385#post11269385.

A.V.A offers intense, competitive combat for serious FPS fan. And it's free to-play. Formidable battles have broken out between the EU and the NRF and players are tasked with picking a side and squaring off in an unprecedented battle amongst skyscrapers and deserted city blocks. With the signature quick-fragging action of the Unreal Engine 3, combat escalates quickly and tensions run high as players anticipate a bloody clash around every corner.

To enlist in the clash, visit http://ava.ijji.com. To check out the A.V.A Gun app for iPhone, visit the iTunes App Store and search, "ijji AVA."
Next Article
Nexon is adding a riveting new chapter to the M.O.E. storyline of a galactic war, and also offers fresh new items and features.
by Ragachak
Netmarble.com, a leading worldwide game portal, expands its portfolio with Dice Venture, an online casual board game known internationally as ...
by MissyS