Last Chaos gets biggest update in two years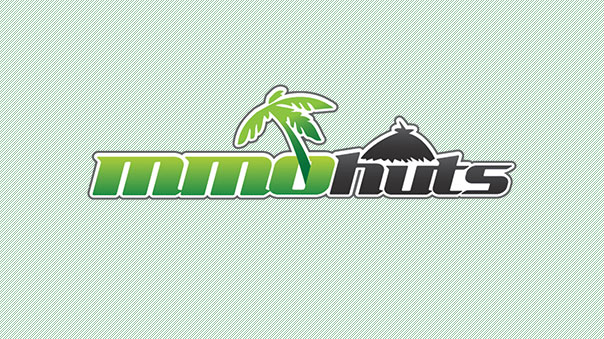 A massive content patch has just hit Last Chaos – the biggest update the game has had since 2009.
The patch raises the level cap from 165 to 175, adding a new zone (Tarian, the frozen tundra) for players to explore and gain experience in, as well as new skill levels and gear for all classes. The Temple of Forgetfulness has also been re-imagined, with a new time attack zone, a treasure hunt, new monsters, and a new boss.
Last Chaos is published by Aeria Games, which also publishes Shaiya and Twelve Sky 2.
Last Chaos Gameplay Screenshot
Source:
Last Chaos' Biggest Content Update Since 2009

New Zone, Level Cap Raise, New Monsters and Additional Features

SANTA CLARA, Calif.  – Nov. 11, 2011 – Aeria Games, a leading global publisher of free-to-play online games, has just released one of the biggest content patches for its popular MMORPG, Last Chaos.

The new content patch is the largest since 2009, and allows players to access a new zone as part of the level cap raise from 165 to 175. This massive content patch also comes with a re-imagined dungeon, an increased skill level and new gear.

New content included in this content patch:
·        New Zone – The new zone, "Tarian, the frozen Tundra," is open to players who are at or near the level cap. This new zone contains monsters all the way up to level 175 and is in a snow map that prominently features a frozen lake, a dark tower and several new and re-imagined monsters.
·        Level Cap Raise – Players can now level up from 165 to 175, the first level cap raise since 2009. The level cap increase comes complete with new gear, new monsters, extended skills, new quests, and a brand new zone.
·        Re-Imagined Dungeons – Visit the "Temple of Forgetfulness," a re-imagined dungeon with many new features. The Temple now includes a time attack zone, a treasure hunt, a new boss and several new monsters.
·        Increased Skill Level – The addition of an extra level and a corresponding upgrade in power allows players to increase their skill levels.
·        New Gear – Brand new sets of gear will provide more power to players. Players must level up in order to get access to the new gear.

Just like any other Aeria Games title, Last Chaos is free to play. For more information regarding Last Chaos, please visit http://lastchaos.aeriagames.com/.
Next Article
A vibrant new world of adventure is in store with Aura Kingdom from Aeria Games, a leading global publisher of free-to-play online games!
by MissyS
As a veteran player of MMOs, I've grown slowly jaded after years of disappointments and drollery.
by MissyS
Today Fairytale Distillery announces Update 1.1, introducing Season 2 and the first major update to the game.
by MissyS