Flyff v18 gets a launch date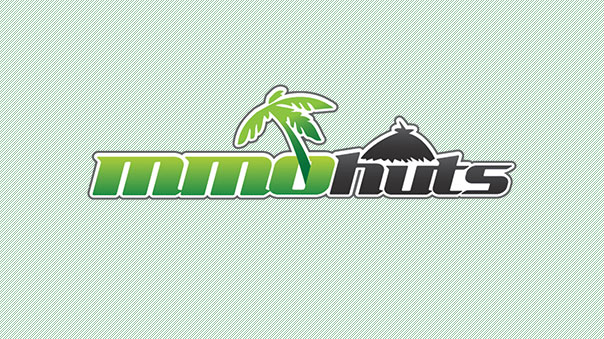 Flyff: Fly For Fun's latest update, V18: Renaissance, is now coming out of open beta and will launch on November 21, earlier than planned.
The update will boost mid-level content with three new dungeons, plus new quests and rewards. The drop system has also been overhauled so that monsters will now drop loot scaled to their difficulty, making it easier for players to obtain the gear they need.
Flyff is published by gPotato, which also publishes Prius Online and Luna Online.
Flyff: Fly For Fun Gameplay Screenshot
Source:
Flyff V18: Renaissance Launching on November 21st!

Open Beta Paves the Way to New Mid-Level Dungeons, Weapons, and Overhauled Drop System

Sunnyvale, Calif. November 10, 2011 –  For countless hours hundreds of players have been engaged in the Open Beta of Flyff V18: Renaissance.  Soon their shared experiences will pay off as Flyff prepares for the expansion's official release on November 21st!   New mid-level dungeons, weapons, and a completely overhauled drop system await those ready to take flight once again!

The community's response to the open beta has been tremendous.  New players and long-time veterans have scoured the game, experiencing more than 100 new quests and dozens of new items.  Players from around the world helped iron out bugs and test the myriad of possibilities in Flyff's new and improved features.  The resulting developments have helped Flyff usher in an early release of the expansion.

With the beta players also got their chance at previewing the long anticipated mid-level content of Flyff's new dungeons.  The three new dungeons, including the Royal Freighters, have been carefully designed to provide content for mid-level Flyffers yearning for more action. Epic battles for control of gilded ships against the vicious Silverwing Duchess is available to all mid-level adventurers, as are the quests that will help recapture the vessels and valuable weaponry from her perilous minions.

The rewards in these dungeons will also be suitably adapted for mid-level fighters as well, thanks to the newly overhauled Drop System.   Monsters everywhere will drop items scaled according to their difficulty, helping everyone achieve the armor and weaponry they have been longing for. Flyffers tired of receiving paltry items after having toiled for hours on a dungeon run can now obtain the magnificent rewards they deserve.

Learn more about the upcoming expansion and other Flyff news by visiting the official website at http://flyff.gpotato.com/v18/.
Next Article
League of Angels is now celebrating its mid-year review party for 2016. This is a time for everyone to look back at the year so far.
by MissyS
Recently, City State Entertainment imitated a pre-alpha test for there upcoming MMORPG: Camelot Unchained, and today, they revealed the result...
by Mikedot