Land of Chaos Online introduces Challenge Mode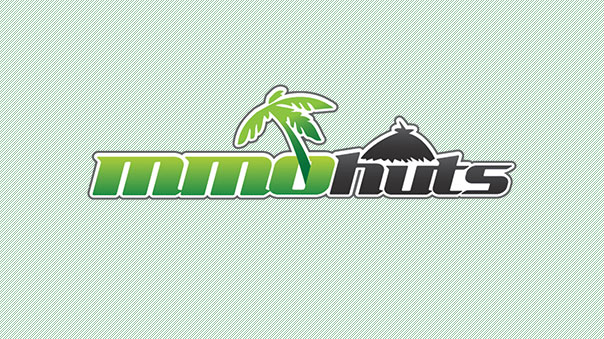 burda:ic's action MMO Land of Chaos Online has gotten a new gameplay mode this week – Challenge Mode.
Challenge Mode pits players in five rounds of three-player team-based combat. Each round has four stages. Players must defeat each mission and then face off against a boss monster to clear the round. Winners gain powerful items to be used in later rounds, but suffer a full setback if they fail. The new mode has been given its first map as well, the Colosseum of Glory. Grade C items have also been added.
burda:ic (AlaPlaya) also publishes S4 League, Avalon Heroes, and Florensia.
Land of Chaos Online Gameplay Screenshot
Source:
burda:ic, a leading publisher of online games worldwide, today announced the arrival of a new gameplay mode, Challenge Mode, as part of a major update to RTS Action MMO LOCO – Land of Chaos Online. The Colosseum of Glory, a map built specifically for Challenge Mode that pays homage to the legendary Roman arena, has also been introduced to the game, ensuring that even the most veteran LOCO players have new content to conquer!

Challenge Mode asks players to survive five rounds of team-based combat, with each round containing four stages. Teams of three players must complete all the missions they are given in each stage before facing off against a powerful boss monster to clear the round. Those who are valiant and skilled enough to survive are rewarded with powerful items that can be used in subsequent rounds, but must start over from the very beginning if the entire team is wiped out. The risk is high, but the rewards are more than worth the effort.

Today's update also includes the addition of Grade C Items that are sure to help players survive their encounters in Challenge Mode, adding powerful new weapons, armor, and more to a player's already deadly arsenal. With a new gameplay type to experience, a new map to explore, and plenty of updates still to come, the Land of Chaos has never been a more thrilling place to visit.

For more information about LOCO – Land of Chaos Online, including details on the new mode and map, head to http://loco.en.alaplaya.net/
Next Article
The Hearthstone team announced last week that some balance changes were coming, via an announcement on Twitter.
by Ragachak
Joymax today revealed the addition of an all-new powerful Digimon for its popular MMORPG, Digimon Masters.
by MissyS
The next major update for Nexon and Big Huge Games' DomiNations has arrived, ushering in the Cold War Age to the title.
by Ragachak