Kritika Online Announces Open Beta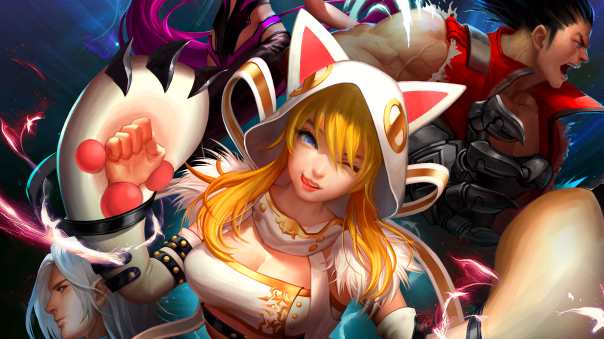 En Masse Entertainment, a player-driven publisher focused on delivering great games and great service, today announced their upcoming hyper-stylish action RPG, Kritika Online, will enter open beta starting on Thursday, June 29 at 9:00 AM PDT. Players who have purchased Founders' Packs are able to begin playing during the Head Start period beginning Tuesday, June 27 at 9:00 AM PDT. Once in open beta, players will be free to play the game and progress their characters using their En Masse account, with no additional character or server wipes planned before the game's full launch later this summer.
The open beta announcement comes on the heels of a very successful closed beta where Kritika Online players collectively spent over 34 million hours testing and diving deep into the game. More details can be seen in a new infographic highlighting player successes and challenges, for more details you can view it on the Kritika Online site here.
En Masse will kick off the open beta festivities on June 29 with a livestream on their Twitch channel starting at 1:00 PM PDT. The team at En Masse will give viewers a behind the scenes look at some of the changes coming to the game based off of player feedback during the closed beta, announcing community initiatives, and playing through a few live dungeon runs with members of the community. The livestream will also feature an interview with the actress voicing the Rogue in Kritika Online, Brianna Knickerbocker, who is known for her V.O. work on a number of games including titles in the Fire Emblem series.
Players can get access to the Head Start by purchasing a Founder's Pack from the Kritika Online web store.
Next Article
OnRPG's Ojogo reviews Boom Beach, a simulation and strategy hybrid from Supercell.
by Ojogo
Hearthstone's new Battlegrounds mode is now available in early access, from November 5 through November 12.
by MissyS
GamesCampus just announced Valentine's Day events for all of their games! Check out the events in Asda Story, Shot Online, MLB Dugout Her...
by Guest