Allods Online prepares Game of Gods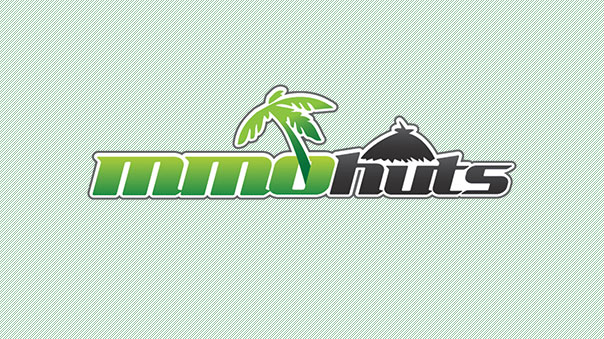 The latest major update, Game of Gods, is hitting Allods Online in North America and Europe.
The update introduces a fourth layer of Astral Space, guarded by demons and filled with 15 unique allods. Available inthis update is the new Dead City raid (with ten bosses), the Witch's Hollow area designed for Skirmishes (PvP territory wars), a beautification of Nezbgrad, and the new support-class, Bard. The update also introduces a Currency Exchange system.
Special events will be held to celebrate the new patch, including log-in bonuses for North American players, experience bonuses, and song writing contests.
Allods Online is published by gPotato, which also publishes Aika Online and Luna Online.
Allods Online Gameplay Screenshot
Source:
Allods Online: Game of Gods Launches into a New Era

Explore a New Class, New Zones, New Quests, New PvP Modes, and More!

Sunnyvale, Calif. – February 15, 2012 The old era has ended and the new era has begun! Allods Online: Game of Gods brings a completely new play experience to North America and Europe with fresh zones, rich content, and revamped systems – including the brand new Bard archetype, new PvP Skirmish zone, and new end-game Dead City raid.

Game of Gods brings over a year's worth of content to the rich world of this blockbuster MMORPG. Explorers have discovered the fourth layer of Astral Space, a zone guarded by giant demons and populated with 15 unique allods, and stumbled upon the long lost Dead City raid with its 10 legendary bosses. The battle for control of this expanding world has grown even more intense, with bands of 12 meeting regularly in Witch's Hollow to compete in PvP territory wars called Skirmishes.

Even familiar places now have more to offer with the completion of the long-awaited Nezebgrad Beautification Project, enriching the industrial city with more of Allods Online's famously lavish world design. Lovers of beauty will also enjoy kicking back in the gorgeous new Tropical Allod with its butterfly hunts, cocktail mixes, and competitive crab races. The warriors of Sarnaut can even indulge in a bit of karaoke, though the newly introduced support-class Bard archetype may be better-suited than most!

Allods Online: Game of Gods also introduces the brand new Currency Exchange system which opens up the game experience by allowing players to trade in-game gold for gem shards (boutique coins in Europe). These can be used to customize the decorations for Astral ships, alter a character's appearance in the Hall of Changes, or test the odds at the new Prophetic Cards lottery.

North America welcomes players to the new expansion with an ongoing log-in event that awards prizes for each day logged in through February 21 as well as a double EXP event that will last until February 28. Players have also been invited to welcome the new Bard class by showing off their own songwriting skills in exchange for prizes and the chance to have their song performed by a member of the Allods team!

Europe ushers in Volume 5 with a competition for players gunning to make the all-new Bard archetype a key character in their Allods Online account. The first player on each server to reach end game with a Bard will win fabulous prizes. Allods Online Pimp My Build also returns with today's launch, offering everyone a chance to win more prizes by showing off their favorite character archetype builds.

These many exciting additions bring a fresh and all-new experience to Allods Online: Game of Gods, so if you haven't seen the game recently, you haven't seen it at all! Visit the official websites in North America and Europe to experience the new Allods and start your truly free-to-play adventure today.
Next Article
IMC Games has announced two major changes after some economy concerns in the early access period for its MMORPG, Tree of Savior.
by MissyS
FourThirtyThree is proud to celebrate their first year anniversary for Boxing Star with a wealth of content.
by Ragachak