Artix Entertainment Celebrates 10 Years With Hostile Takeover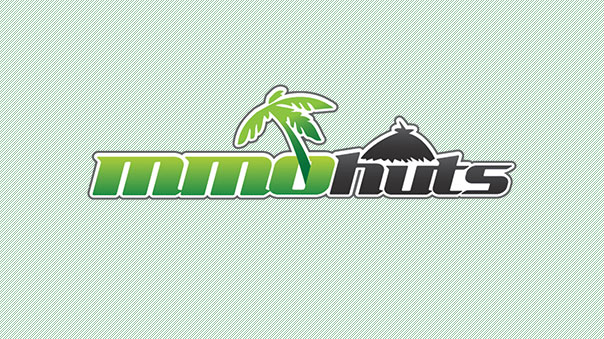 Artix Entertainment, the indie game development studio that creates and publishes download-free, browser-based RPGs to over 150 million registered players, is celebrating its 10 year anniversary this week… or at least it would be, if EbilCorp, the fictional arch enemy of Artix Entertainment, had not infiltrated all of AE's biggest games including AdventureQuest Worlds, EpicDuel, DragonFable, MechQuest,AdventureQuest, and HeroSmash.
Two weeks ago, AE players found a leaked memo from Chairman Platinum, the leader of EbilCorp, in which the Chairman threatened to take AE's entire network of games offline, permanently. Although the AE staff took every measure possible to prevent this from happening, somehow EbilCorp still managed to successfully infiltrate all six of AE's major games, sabotaging the originally-planned 10 Year Anniversary Event.
Upon his invasion of the games, the Chairman released a video warning all players that every minion inside the games has a built-in function called "gameocide" which is set to detonate this Friday at 6 PM EDT.  Gameocide will force an automatic shut down of all AE games and delete everyone's characters. If even a single minion is still standing at 6 PM this Friday, all AE games will be permanently destroyed.
The AE staff is calling all players, of every level, of every game, to log into AdventureQuest Worlds, EpicDuel, DragonFable, MechQuest, AdventureQuest, or HeroSmash and fight back against the evil Chairman Platinum and his minions.  We're running out of time and need your help!
If players successfully defeat the Chairman's minions in all the games before "gameocide" is triggered, each game will unlock a surprise along with lavish rewards to all participating players.
To see the progress of the war in each game, please visit:www.Artix.com/events/10th-anniversary.  After all the game's war progress bars fill up, indicating total defeat of the Chairman's minions, a bonus area will unlock in AdventureQuest Worlds and all participating players in all games will receive a bonus surprise.
Next Article
Robot Entertainment has recently released an update for their title Orcs Must Die Unchained on August 27th. The first expansion patch of Close...
by Mikedot
So first up was Dragonball Xenoverse, a new kind of DBZ fighting game with a unique online mode that will set it far apart from previous DBZ t...
by Mikedot
MOBA Legends is an upcoming mobile MOBA with one glaring issue that stands out to me: Branding.
by Ragachak