Kabam Announces Heroes of Camelot for iPhone, iPad, and iPod Touch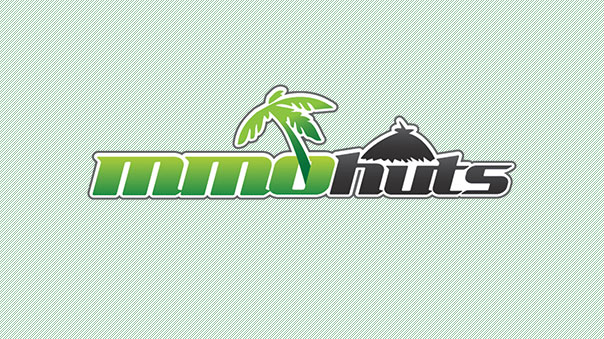 Kabam, the leader in the western world for free-to-play core games, today announced the launch of Heroes of Camelot™ for iPhone, iPad and iPod touch, with an Android release coming soon on Google Play. A spinoff of the wildly popular Kingdoms of Camelot franchise, Heroes of Camelot brings the magic and mystery of King Arthur's world to life through a battle card action game that features strong role-playing game (RPG) elements and live player-versus-player battles. The game is also optimized to take advantage of the new motion effects API transforming the land of Camelot into a three-dimensional world that comes alive through parallax in iOS 7.
"Kingdoms of Camelot has grown to be Kabam's top franchise, grossing more than $250 million in less than four years," said Andrew Sheppard, president of Kabam Studios. "The franchise's tens of millions of players around the world have demonstrated an insatiable appetite for new experiences within the universe. For our players, we've grown Kingdoms of Camelot from a Web game in 2009 to Battle for the North, the top-grossing app on the iPhone, in 2012, and now into a new genre with Heroes of Camelot."
Heroes of Camelot is a multiplayer role-playing battle card game where dragons and medieval mythological figures dominate. Camelot has suddenly been invaded by the forces of evil. Players will battle for survival and grow their power by collecting, evolving, and enhancing hundreds of visually stunning cards, each representing a hero endowed with distinct abilities and powers. Players can form teams to unleash unique strategic passive or active combos and skills in combat, and compete with thousands of players around the world in a live player-versus-player arena to take back Camelot. Game features include:
Recruit an army of heroes: Follow a quest system through five Arthurian Britain cities and over 40 stages; strategically form up to three teams to simultaneously battle against demons and dragons– each team creates unique combos and skills.
Manage your deck: Enhance the abilities of every single hero and evolve them into stunning-looking cards; discover the rarest cards to uncover the most unique abilities.
Strategize your battles in live chat: Compete with thousands of players from around the world while joining a community of fellow Knights and Druids.
Animated live battles: Showcase your deck's power in the Camelot arena with visualized battles.
Kingdoms of Camelot has grossed more than $250 million to date and is one of Kabam's four $100 million franchises. Kingdoms of Camelot: Battle for the North was the App Store's top grossing iPhone app of 2012; the game continues to have a top presence on the App Store's top grossing chart.

The Heroes of Camelot App is available for free from the App Store on iPhone, iPad and iPod touch or at http://AppStore.com/heroesofcamelot.
Have Halloween fun and get an early look at TMQFEL during its closed beta!
by MissyS
It's incredibly hard to stand out as an MMO right now, especially in the free to play market.
by Ragachak