Hi-Rez Announces SMITE 24-Hour Charity Live Stream and eSports Event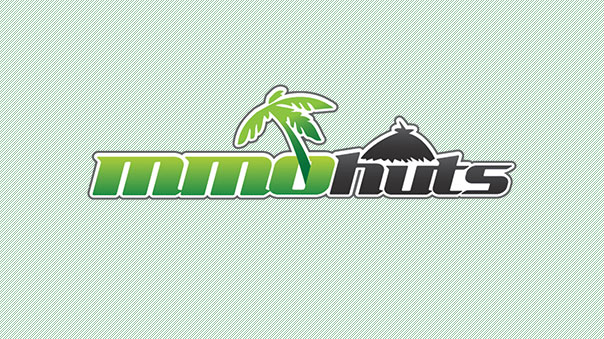 Hi-Rez Studios today announced the "SMITE Challenge For Charity," a 24-hour charity live stream of the online game SMITE that will culminate in an eSports competition between the top two professional SMITE teams in North America: Team Dignitas and Denial eSports.
The eSports competition event will be played on Saturday, October 5th at 8 p.m. in front of a live audience at the Southern Interactive Entertainment and Game Expo (SIEGE) which takes place at the Atlanta Marriott NW in Atlanta, Georgia.
"As the South's leading gaming and interactive conference, SIEGE brings together figures from across the region for industry keynotes, panels, networking events, parties and more," said Andrew Greenberg, President of the Georgia Game Developer Association.
"This year we are thrilled to showcase the SMITE Challenge For Charity as a great event for spectators and a celebration of the power of games to improve lives."
All event ticket proceeds and online donations will go to Children's Healthcare of Atlanta via their participation in Child's Play, a non-profit charity dedicated to improving the lives of sick children by providing toys and games to a network of hospitals. Children's Healthcare of Atlanta has participated in the Child's Play network since 2007.
"Children's Healthcare of Atlanta is honored to be selected as the beneficiary for the SMITE Challenge for Charity," said Children's Healthcare of Atlanta Development Officer Melisa Morrow. "As one of the largest pediatric clinical care providers in the country, we service over 800,000 patient visits every year. Many of these patients just need a distraction or a little bit of normalcy added back into their routine which is where an item like a Wii or Nintendo DS help to ease a sick child's nerves or pass the time when sitting through a chemo treatment. Your support means so much to the patients and families at Children's."

Tickets to the SMITE eSports event can be obtained via a charity donation at: http://smite.eventbrite.com/.
Alternatively, spectators can view the competition online (including the prior 24-hour stream) beginning October 4th at 8 p.m. at http://www.twitch.tv/smitegame. The stream will be free but spectators from around the world are encouraged to donate to this great cause.
YouTube coverage of the SMITE Challenge For Charity event will be provided by The Creatures, a gaming group with over 6,000,000 subscribers to their collective YouTube channels.
Next Article
Simply known as "Deceit," this is a multiplayer horror game that's all about trust and deception rather than stealth and brute force.
by Mikedot
Phantom's Keep is the latest update for TERA on PC and includes content for both the dungeon-crawler fans and open-world fans alike.
by Ragachak
Zenobian is a browser-based online strategy game presented by Gala Lab, a studio already known to millions of Russian gamers as developer of e...
by Mikedot