Jagex Looking Into Deadman Reborn Finals "Direct Network Attacks"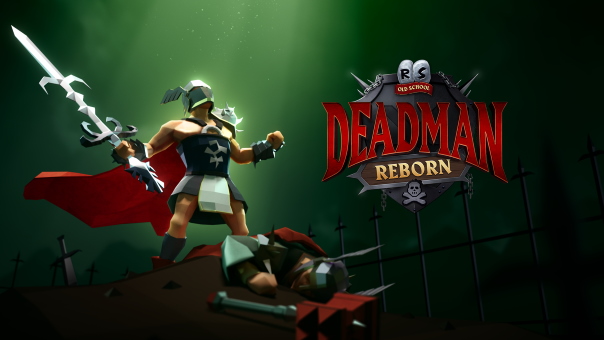 As we reported a few weeks ago, Jagex brought back Deadman to Old School RuneScape, calling its return "Deadman: Reborn." Well, the Deadman Reborn Finals took place, and they were plagued with problems. Those problems were more than minor inconveniences—for some participants, they were utterly devastating, ruining the entire event. Indeed, Jagex believes the issues were deliberate. Let's check out the details.
What Happened at the Deadman Reborn Finals?
The Deadman Reborn Finals took place last Friday. During them, there was quite a bit of lag. And it seems that this lag was not the result of a bug, but rather was the result of "direct network attacks."
Will there be a re-run of the event? Possibly, like the 2019 Spring Finals. But it would be too soon to move forward with something like that since the issue is not fully resolved. In the meantime, the results stand, despite the fact that deliberate attacks undermined the event.
Jagex is Investigating the Issue that Led to the Lag
Jagex made a retrospective post about the issue on the official RuneScape website, saying:
On Friday we announced that we were targeted by direct network attacks, leading to severe lag on the Deadman Finals game world. We have since seen some speculation that the lag was a result of other wider UK network outages. We have investigated this and have concluded that the wider network outages were just a coincidence, and one that did not contribute to the Deadman game world lag (though it would undoubtedly have affected some UK players).
The company makes note that there were "other game content issues too" on top of the network attacks, although the attacks were the worst. Nevertheless, those other issues were bad enough that there were players that were unable to participate.
Pro Players Were Devastated
There was $32,000 up for grabs in this competition, not to mention additional perks. Indeed, the top prize was $20,000. Many players put in hours of daily practice leading up to the event — sometimes twelve hours or more.
Needless to say, players who suffered because of the lag took it hard. As you might expect, that led to some episodes of severe rage on streaming platforms.
Jagex says that it was "heartbreaking" to see what happened and how it impacted participants and would-be participants. Until the company completes its investigations and is confident in preventing similar attacks, however, they are not ready to promise a re-run. That is certainly for the best. The last thing anyone wants to do is relive this horrible experience.
Other News from the World of OSRS
What else has been going on in Old School RuneScape? You might be aware that Jagex tried to stop the completion and release of an HD Plugin by 117Scape recently. The issue was that Jagex had a similar project in the works, and did not want to compete with 117Scape's mod.
The Old School RuneScape community went up in arms after that announcement, however, and Jagex backtracked quickly. Indeed, the mod's creator was able to announce the release of HD mode for RuneLite just after that. It is free for players, and going forward, Jagex and 117Scape will be working together.
So you are going to want to check that out. Remember to buy some OSRS GP before you give it a try so that you can get the most out of your HD mode experience. Check back in again with us soon for more news about Old School RuneScape. If there are updates on the Deadman Reborn Finals situation, we will be sure to let you know.
Perfect World Entertainment showcases the two defensive towers for its upcoming Neverwinter expansion, Stronghold.
by MissyS