Iron Throne Introduces New Large-Scale Battle Features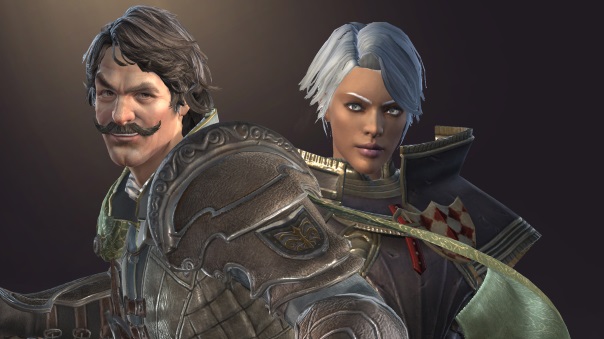 Netmarble's Iron Throne revealed a new update for the MMO strategy title on mobile devices. With this update comes a pair of features: Blood Moon War and Continental Domination. The major portion of the update is Blood Moon War (Kingdom vs. Kingdom), where lords of participating kingdoms have their own territory and engage in a week-long battle. Each kingdom will compete for points in the first three days via monster hunts, PVP, plundering resources and attacking strongholds. The highest scoring kingdom in that time will gain powerful buffs for the next four days. The Blood Moon War occurs every four weeks and users can participate at any time using the Blood Moon Teleport during that time period.
The update also includes a new battle feature called Continental Domination, a large-scale war where lords of all kingdoms compete to dominate the 48 cities. The top 24 alliances of Iron Throne will each become a separate empire and take on the role of an alliance leader in order to wage war against other empires. Continental Domination opens for four hours a day over the course of three days, and the empire that occupies the most cities at the end of each day wins. The winner receives an enormous amount of gold, and all participating alliances and lords win a variety of rewards. This content was created to deliver an exciting battle experience, and users can enjoy the fun of battle without losing actual troops or resources. Two new heroes and more monsters also come to the third season of Town Mode, and new content such as "war coins" (new in-game currency) were added. These can be acquired through battle modes.
"We focused on providing a more fun battle experience to Iron Throne players with this update," said Seungwon Lee, Chief Global Officer of Netmarble. "Through large-scale battle features differentiated from the existing ones, I believe our gamers will find the true pleasure of strategy gaming."
WarpPortal, known for publishing the online and mobile titles for the Ragnarok Online Franchise, has a new update for ROVU: Path of Heroes.
by DizzyPW
Hero Commander is a cute fantasy strategy game by GTArcade set for a 2014 release, perfectly combining tactical and MMORPG elements into a her...
by Mikedot
League of Angels: Heaven's Fury is set to redefine the MMORPG experience on mobile (available on Android™ and iOS).
by MissyS