Iris Online celebrates first birthday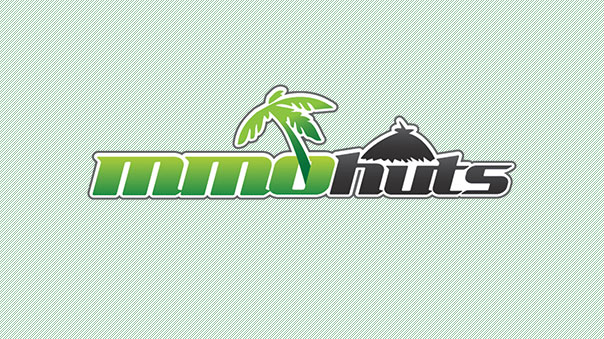 Iris Online's birthday is on November 24, and to celebrate, Iris Online is offering special boosts for players this week.
Until November 26, players can get 100% boosts to experience, skill, and battlefield points, along with a 50% boost to enhance and drop rates. November 24 will host an extra bonus, boosting experience and skill experience points 400% and giving away free costumes to everyone that logs in.
Iris Online is published by gPotato, which also publishes Luna Online and Flyff: Fly For Fun.
Iris Online Gameplay Screenshot

Source:
Iris Online Celebrates First Birthday with Boost Events and Giveaways

Existing Players Will Receive an Exclusive Free Costume!

Sunnyvale, Calif. – November 23, 2011 Light a candle and bring out the cake – Iris Online's first birthday is almost here! The adorable anime adventure game turns one year old on November 24, but couldn't wait to open its presents: a tremendous bonus event is already underway. Plus, when the big day comes, existing players can log into Iris to receive a free, exclusive, permanent costume!

Iris has grown and learned a lot in the past year, and now it's ready to share its experiences with players by offering 100% Experience, Skill, and Battlefield Point boosts until November 26. Level up faster than ever before and see all the magical lands and monsters Arcana has to offer! With an extra 50% Enhance Rate and Drop Rate, you'll have better luck than ever at customizing your character and maybe even picking up some of the monster drop cards that will allow you to transform into a powerful monster.

It gets even better on November 24. EXP and SXP points will be boosted a full 400%, and anyone who's been playing Iris since September will be rewarded with a free costume for logging in. This costume has never been offered before – and never will be offered again! Prove you've been there since day one (or at least year one!) with this jaunty little jacket and matching pants, both of which are yours to keep.

Stay tuned for more upcoming events and community activity by visiting the Official Iris Website!
Next Article
InnoGames has announced that Grepolis will celebrate the famous Oktoberfest holiday.
by MissyS