Identity V Gets Spooky With New Halloween Event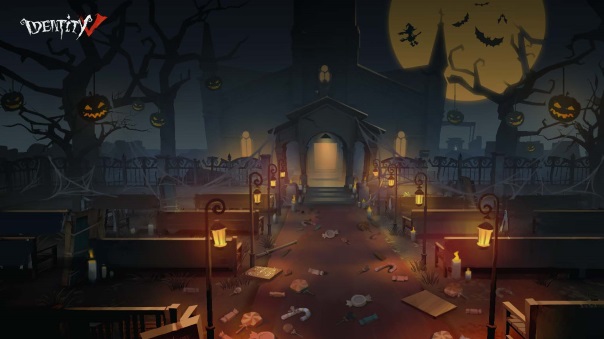 NetEase announced a Happy Halloween Event for Identity V, which begins today and runs through November 14th. Players have a fun new decorated map, several ghoulish costumes, and lots to do as the Halloween season rolls on.
Pray for Survival: Explore the new Red Church map in Match Mode and Custom Mode which features spooky Halloween decorations, a cauldron's worth of amazing rewards to win as well as limited-edition Halloween costumes and gifts to collect.
Trick or Trick: Participate in daily matches during the Happy Halloween event to get happy coins. Spend 5 happy coins to take part in the "No Treat, All Tricks!" Activity. In this activity, you knock on doors to earn random rewards such as clues, fragments, or hallow tokens. Knock on 14 doors and win a special Halloween costume.
Time to Play Dress Up: Deck out your avatar with the new Halloween costumes specially designed for each character. Feast your eyes on the frightful looks including a Cheeky Devil for the Mechanic,  a Scarecrow for the Thief, a Black Nose Reindeer for the Forward, a Masked Gentleman for the Magician and an Aladdin costume for Hell Ember.
New Quests Every Day: As each day passes during the Happy Halloween event, new event quests will become available. Complete the quests according to the descriptions and get amazing rewards, such as clues, fragments, hallow tokens and limited edition Halloween portraits. Quests must be completed before the event ends.
7-Day Login: Login daily during the Happy Halloween event and light the pumpkin lanterns to claim amazing rewards. Login for 7 days straight to claim a Halloween-limited pet!
Halloween Exchange: Collect hallow tokens and exchange them for Halloween costumes, Halloween music, as well as other spooky rewards in the Halloween Shop.
Next Article
Joymax has announced a half-price repair sale for all weapons and armor in Knight Age.
by MissyS