Hi-Rez Studios Establishes New Development Studios to Strengthen Publishing Position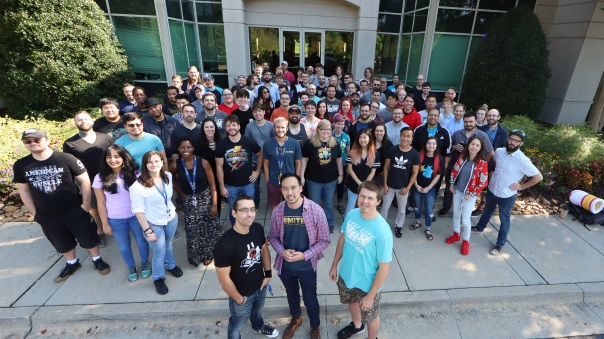 Hi-Rez Studios announced today the next phase in company evolution, from a self-publishing studio into a multi-game publisher, with distinct studios as well as esports and art services which are available to third parties. This has started three new wholly-owned development studios: Titan Forge Games (SMITE), Evil Mojo Games (Paladins), and Heroic Leap Games (Realm Royale). Chris Larson, who previously served as Executive Producer for SMITE & Paladins, will oversee these studios as General Manager, First Party Studios. These existing teams will work on each game and transition to their new studio, also hiring new staff to increase their capabilities in the coming year. Interested persons should click the link below.
"The establishment of Titan Forge, Heroic Leap, and Evil Mojo as standalone studios enables each of our development teams to fulfill their maximum potential and stay hyper-focused on
serving their individual player communities," said Larson. "We view game operation as a marathon, not a sprint. Our games are built to provide near constant updates over many years.
By giving each major game its own dedicated studio and identity, we empower them to control their own destiny and focus exclusively on their player communities, while still having access to
our leading shared publishing services."
There will be two service companies in addition under the Hi-Rez umbrella, serving both the wholly owned, and partner game studios: Skillshot Media which are focused on building player communities via esports and Alacrity Arthouse, which offers technical art services including cinematic video creation, concept art, 3D modeling, rigging, and much more.
"Our new Hi-Rez Publishing Group is designed as a service organization, whose sole mission is to enable each of our partner studios to reach their full potential and best serve their respective gamer communities," said Stew Chisam, President of Hi-Rez Studios, and head of Hi-Rez Publishing. "By structuring ourselves in this manner, we allow the organization to scale to
multiple games more easily, while ensuring our existing game communities receive a better, more focused service than ever before."
New TI-83 Graphing Calculator MMO makes its one-day debut on Steam.
by MissyS
NGames, a leading online games publisher, is thrilled to announce that the open beta test for new free-to-play action MMORPG, Sword Saga, is a...
by Mikedot
Designed originally by Justin Gary and Gary Arant, Shards of Infinity is the follow-up to their award-winning deckbuilder, Ascension.
by Ragachak