Heavy Metal Machines Beta Keys Available Through Alienware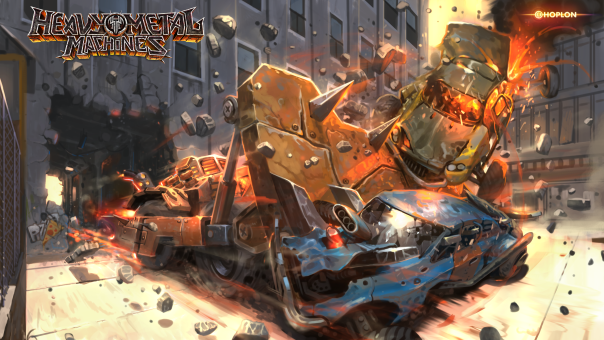 Premier Brazilian game developer and publisher Hoplon today announces that it has partnered with Alienware – Dell's premier high-performance PC gaming brand offering unique and award-winning computers that incorporate innovative engineering designed with state-of-the-art components – to exclusively distribute Steam access keys to their heavily anticipated closed beta for Heavy Metal Machines. Starting today at 1 p.m. CST, the Heavy Metal Machines closed beta allows players to experience high-octane vehicular combat for Windows PC ahead of its mid-2017 release, and to weigh in on important design decisions to help Hoplon forge Heavy Metal Machines into the perfect game for its fans.
Previously only playable at industry tradeshows PAX West 2016 and TwitchCon 2016, Hoplon's partnership with Alienware now allows gamers across North America to play Heavy Metal Machines. A limited supply of first-come, first-served keys can be obtained from Alienware's beta code redemption site at https://na.alienwarearena.com/giveaways/heavy-metal-machines, unlocking Heavy Metal Machines' closed beta on Steam for immediate access. Alienware will further highlight the Heavy Metal Machines closed beta by kicking off a commemorative stream on Alienware TV, livestreaming the game, discussing gameplay tips, and giving away additional beta keys during the show, beginning at 1 p.m. CST on October 11, 2016.
Trion Worlds and XLGAMES start the first beta of ArcheAge with over 1 million registrations.
by MissyS
Joymax, a leading online game developer and publisher of free to play MMORPGs, have announced that a new server will be added today for its po...
by MissyS