Hearthstone's Tombs of Terror: Chapter 4 is Now Live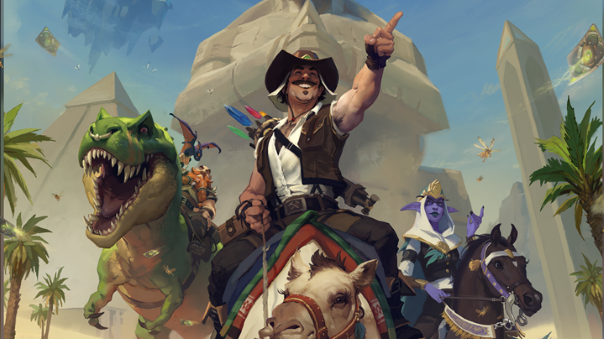 The tombs are clear, but the danger is far from over in Hearthstone's latest Solo Adventure, Tombs of Terror. The final Plague Lord awaits in the Halls of Origination, and the League of E.V.I.L. has to be stopped. In Chapter 4: The Halls of Origination, the Plague of Wrath waits, to infect any minion foolish enough to confront him. After taking damage, minions will gain +1 attack. You can use this to your advantage to do truly massive damage, but your foes will also gain this boon.
Brann Bronzebeard has finally joined up with the rest of our adventure-focused League of Explorers. With the bravery and fortitude of a Warrior, alongside the marksmanship and animal kinship of a Hunter, Dino-tamer Brann is more than ready to ride into the Halls of Origination! However, something else sinister could be waiting in the wings, and perhaps the League of E.V.I.L. may have one more trick up their sleeves.
OG Planet announced last week that its MMOFPS, Metro Conflict, will be shut down. The servers will go offline on April 25, 2016.
by MissyS
Good quality Hack n' Slash games have been a rarity when it comes to the F2P online gaming space.
by Mikedot