Guild Wars 2: Stronghold Public Beta Goes Live on 14th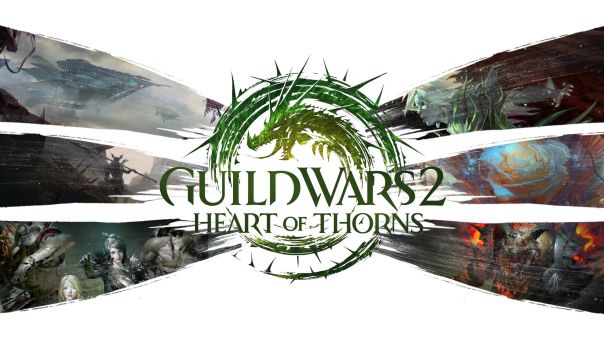 NCSOFT® and ArenaNet™, publisher and developer of the acclaimed Guild Wars franchise, have today announced that Stronghold, the new player versus player (PvP) mode coming to Guild Wars 2: Heart of Thorns, will be playable in the live game for all current Guild Wars 2 players in North America and Europe as part of an upcoming public beta test. Starting on Tuesday, 14th April at 21:00 CEST (20:00 BST) and running for 24-hours, all players in the West with Guild Wars 2 accounts will have the option to try Stronghold and put their skills to the test in this exciting new competitive mode that blends deep strategy, role-based play and immersive story elements into PvP. Stronghold was unveiled earlier this year as one of the key features coming with Guild Wars 2: Heart of Thorns, ArenaNet's upcoming expansion to Guild Wars 2.
To invite everyone to join in the excitement, ArenaNet is marking this first public beta test for Guild Wars 2: Heart of Thorns with a series of livestream specials on Twitch that include fierce matches featuring developers and special guests. The studio is also enticing new players to join by launching a massive sale on Guild Wars 2 with a 75 percent discount on the game. The sale starts at 19:00 CEST (18:00 BST) tomorrow, Friday 10th April, and runs until 08:59 CEST (07:59 BST) on Monday, 14th April. During this time, the game's Standard Edition will be €9.99/£8.75 and the Digital Deluxe edition will be €14.99/£12.49 when purchased at buy.guildwars2.com.
During this 24-hour public beta, Stronghold will be the only mode available to all players in Unranked Arena, while the game's traditional Conquest PvP mode will still be available in Ranked Arena. The revenant profession, the new playable class coming with Guild Wars 2: Heart of Thorns, will not be available in this beta test. Players will instead be able to beta test the new mode using any character tied to their account.
For more info, visit https://www.guildwars2.com/en/news/the-stronghold-pvp-public-beta-is-coming/
Next Article
World of Warcraft is set to go free to play. We have confirmed this with numerous sources within Blizzard Entertainment.
by Guest
Now Auto Club Revolution players will get the chance to find out for themselves what makes Alfas so desirable with the announcement that one o...
by Mikedot