Grand Chase: Chaos now live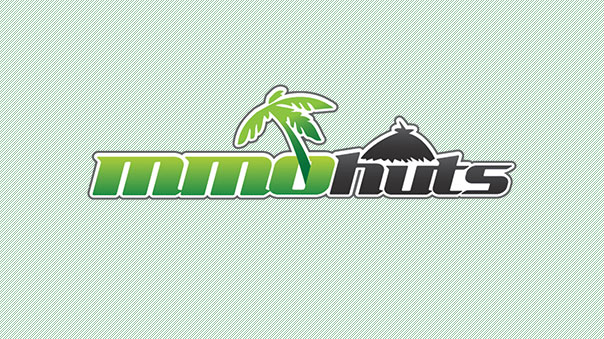 The relaunch of Grand Chase, known as Grand Chase: Chaos, has officially launched today.
The update adds a new Dual Weapon system in dungeons, and a new Fusion system for players to merge items together to create powerful new items. The game's rewards and experience have been rebalanced in favor of the players, with rewards now being displayed in real time and dungeon progression simplified. A new animation system seperates item animations from character model animations, as well.
Grand Chase is published by SG Interactive (previously Ntreev), which publishes Project Blackout, Pangya, and Trickster Online.
Grand Chase Gameplay Screenshot

Source:
SG Interactive Launches Grand Chase: Chaos

Side-scrolling Beat-em-up Receives Major Makeover, new Feature Content and Gameplay Tweaks now Live

IRVINE, Calif. – May 3, 2011
SG Interactive today announced the launch of Grand Chase: Chaos, a major update to the popular side-scrolling brawler. The update, which officially re-brands the game, constitutes a comprehensive revamp with new featured additions such as a dual weapon system, artificial intelligence tweaks for more challenging tactics by computer-controlled opponents, new animations, and a real-time rewards system that improves the awarding of items and experience. Grand Chase: Chaos is now live and available for players to try out for free at http://grandchase.ntreev.net/.

"This update is the largest we've ever implemented for Grand Chase," said Chris Lee, SG Interactive CEO. "We are fully committed to supporting all of our free online games with regular and substantial content updates. Our goal with Chaos, and with all future updates, is to give our loyal players the most fun and fresh gameplay experience possible."

Other major changes in Grand Chase: Chaos include:
• Dual Weapon System in Dungeons
• A Fusion System which allows players to meld two items into a new, better item
• Better-balanced Experience Points and item rewards, making for better prizes for beating both opponents and dungeons
• Simplified progression through dungeons, making it easier for players to know what to do and where to go next
• New Animation System which allows items to be animated separately from the character model
• Real-time Rewards System that allows players to track their items as they are being received during gameplay

For more information on the new features included in Grand Chase: Chaos, please visit the official site at http://grandchase.ntreev.net/.
Next Article
imcGAMES announced this past week that the second English closed beta for its upcoming MMORPG, Tree of Savior, will be open this October.
by MissyS
Mad Otter Games is very excited to announce Villagers and Heroes: REBORN, the latest in a long line of changes that brings a whole new life.
by DizzyPW