Go!Go!Go!:Racer Ignites onto iOS and Android Devices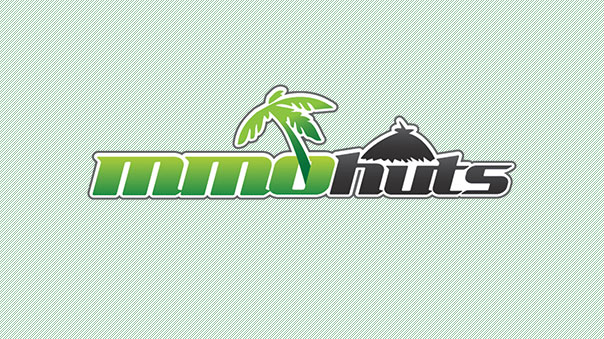 Ready, Set… Go! Go! Go! Netmarble US, Inc., the newly formed North American gaming branch of the number one mobile game publisher in South Korea, Netmarble Games Corp. ("Netmarble"), today announced that GO!GO!GO!:RACER has launched in North America for iOS and Android devices. The company's brand new endless racer game thrusts players into a high-speed chase to out-run rivals and make it to the next checkpoint with its arcade-styled gameplay fueled with humorous over-the-top combos, presented in nostalgic, vibrant cell-shaded visuals. Known overseas as Korea's top-grossing mobile game * Race Cha-cha-cha (" 다함께 차차차 "), GO!GO!GO!:RACER hits the road today, updated with new and even more enhanced features for its debut in Western territories.
"We're extremely excited to finally bring GO!GO!GO!:RACER to North American players today," said Seungwon Lee, Executive Vice President of Global at Netmarble Games Corp. "We've fine-tuned our endless racer and added new features to guarantee the high-octane entertainment never stops, turning every driver into a daring racer!"
In GO!GO!GO!:RACER, players can unlock over 60 cars, collect and show off to friends and rivals alike. Each car is sleekly rendered in glorious cell-shaded detail that harkens back to classic racing themed arcade games. Drivers can launch power-ups and upgrade cars for speed or mileage, all while honing their racing skills. Every competitor left in the dust thrusts racers' cars even faster as they jump, draft and collide to chain combos, scoring more power-ups—the game features a combo system that maximizes speed at the expense of control. GO!GO!GO!:RACER is all about doing whatever it takes to boost your chance of making it to the next checkpoint.
GO!GO!GO!:RACER is now free-to-download on the App Store and Google Play.
SMITE patch livestream reveals DaJi among other changes. Here's the short and sweet summary!
by DizzyPW
Outcast Odyssey isn't a big game, but the tiny size hides a massive amount of fun within.
by Proxzor
NAMCO BANDAI announces the release of its free-to-play mobile racing game, Ridge Racer Slipstream.
by MissyS