Exclusive: Genesis A.D Open Beta Begins Early November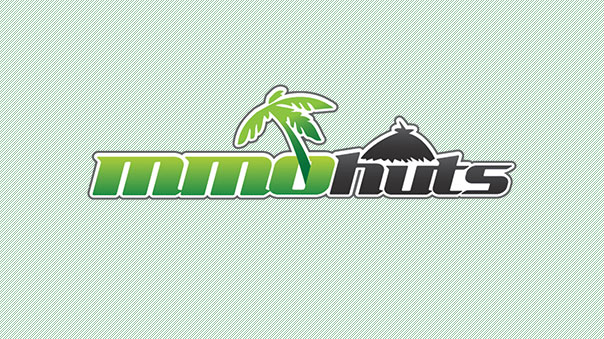 Genesis A.D the free to play sci-fi themed 3D MMO shooter from ijji will be launching into open beta sometime in "early November". The game promises fast paced exciting gameplay coupled with top notch 3D graphics. The game features numerous classes (Assault, Sniper, Supplier and more), a unique energy and stamina system which are used for special abilities and the ability to jump off walls and boost themselves with a jet pack.
Genesis A.D Gameplay Screenshot
Genesis A.D is a unique MMOFPS game because it's one of the only sci-fi themed MMO shooters out there. Nowadays, most MMOFPS games are modern "tactical" ones like Soldier Front, Sudden Attack and Combat Arms. Genesis A.D from ijji promises a unique experience for fans of MMOFPS games.
ijji, the company behind Genesis A.D, also publishes Gunz, Soul of the Ultimate Nation, Karos Online, HolyBeast Online, Luminary: Rise of the Goonzu, Alliance of Valiant Arms, Soldier Front, Lunia and numerous other MMOs.
Additional Genesis A.D Info:
Amped-Up Abilities – Genesis A.D takes combat to the extreme by giving players the ability to jump off walls, leap out of the line of fire, boost themselves across huge distances instantly or cloak themselves temporarily from enemy sight.
Energy and Stamina Systems – Each character class has a unique amount of stamina and energy points that limits their use of special abilities and healing weapons. Each refills at a different rate, so players must apply their use of special abilities carefully, adding a deep strategy element to the fast-paced action in Genesis A.D.
Futuristic Weapons – Genesis A.D's advanced soldiers carry the latest in high tech weaponry, including the Spouter, which temporarily slows down and disorients opponents with a concussive blast, but can also heal a player's allies and replenish their energy supply. The Quantum and NCS99 fire energized spikes, which can pin a downed opponent to the wall.
Character Classes – Players of all types will find a character class to fit their skill set in Genesis A.D. From the powerful Assault Class to the nimble and covert Sniper Class to the helpful Supplier Class, diversity is the key to a strong team as groups of gamers battle to be the best.
Intense Action – The combination of Genesis A.D's radically futuristic elements combine to provide a fast-paced, dynamic combat experience. Deadly weapons and super powered opponents keep the competition intense and players on the edge of their seat.
Next Article
Games publisher VALOFE will take over publishing the classic MMO, Atlantica Online, on January 11.
by MissyS
This afternoon, SMITE previewed its upcoming patch, Trickster's Illusion, set to go live on July 21.
by MissyS
Evie is the winter witch of Paladins, equipped with a staff that fires ice towards its target.
by Proxzor