GamesCampus Acquires Rights to European Drift City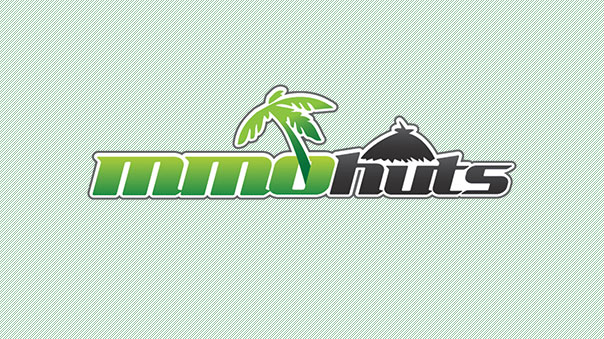 GamesCampus has announced that transfers have successful begun from the SevenGames European servers of Drift City.  European players have been invited to transfer their characters, with no loss of progress.  Applications for transfer will be open until August 31.
Old and new players alike will find many new offers, contests and giveaways by visiting the GamesCampus portal for Drift City.  Veterans will receive both cash shop and in-game currency to use for transferring, while new players can get similar by registering and posting on the forums.  Users are also encouraged to post tutorials on YouTube, with 40 lucky winners receiving a substantial amount of cash shop currency.
GamesCampus also publishes Shot Online and MLB Dugout Heroes.
Drift City Gameplay Screenshot
Source:
EUROPEAN DRIFT CITY PLAYERS RACE OVER TO GAMESCAMPUS

Drivers Rev Their Engines For Transfer Bonuses And Contests
Sunnyvale, Calif. (March 15, 2012)-Leading online game publisher GamesCampus.com (www.GamesCampus.com) announced today that transfers have successfully begun from the SevenGames European service for the fast-paced racing MMORPG hybrid, Drift City. All SevenGames players have been invited to transfer their characters from the SevenGames servers where all their progress will be retained. Transfer applications will be open until August 31st. Drivers can also register for a new license at http://driftcity.gamescampus.com, where players old and new will be greeted with contests, giveaways, and special offers!

"Drift City was a great addition to the GamesCampus portal in 2010 so we are excited to bring over more players to the Drift City GamesCampus community with the addition of the SevenGames players," said Chris Ahn, Business Development Specialist at GamesCampus. "Our Transfer to Win program allows players currently on the SevenGames servers to retain their full account, but we are also offering prizes to existing GamesCampus players and new players as well so the transfer is a huge win-win for the whole community."

Veteran drivers who opt to transfer will retain all of their licenses, vehicles, coupons, and parts on the newly established GamesCampus servers. To welcome them to their new home, a bonus of 1000 cc (CampusCredit) and 1000000 mitos, the game's currency, will be waiting for them! In addition, 15 transferred users per day will be randomly selected for an additional 100 cc and 100000 mitos, for a total of 480 users.

Helpful seasoned players can also give their fellow drivers a great boost by uploading a video to YouTube showing how easy it is to transfer from the EU servers to their new garage at GamesCampus. The best tutorials will be awarded with 3000 cc and 3000000 mitos, the biggest reward offered so far to Drifters! Up to 40 users can win, so the more tutorials the better.

New to the City, and want to make some friends? Glad you've joined us. Every new driver who posts on the community forums will receive 500 cc and 500000 mitos, a bonus package allowing you to race to the head of the pack in no time. In total, GamesCampus is giving away almost $1000 worth of CampusCredit, to thousands of users.

Drift City is a unique driving game that is part role-playing game and part racing game. It offers both mission modes and multi-player racing modes incorporated with cell-shaded style graphics for a unique racing experience. Players can choose their vehicles, modify and customize the design,and upgrade the performance of their vehicles.

GamesCampus will be having contests, regular updates, tips on tweaking your cars for the best potential, and more on the official Drift City Facebook at http://www.facebook.com/DriftCityUSA

For more information about GamesCampus.com or Drift City, please visit www.driftcity.gamescampus.com
Next Article