Archlord X Invites Users for Second Closed Beta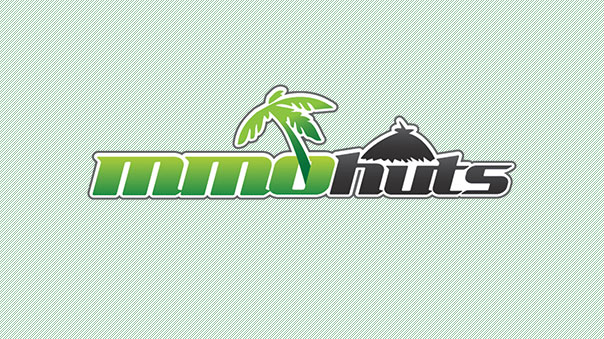 Webzen has announced a new closed beta for Archlord X, going from March 18-29.  The new Shrine Battle realm PvP content has also been revealed.
Webzen has made many changes to the PvP aspect of the game, including two different areas: Sky and Underground.  The PvP areas also have eight different regions, for diversity and excitement.  Rewards have been improved substantially, and the victor of the battle will also receive additional, powerful items.
Game balance has also been improved from the first closed beta test.  Players who participate will have a chance to win an XBox360 by filling out a survey.
Webzen also publishes Mu Online and Metin2.
Archlord X Beta Movie

Source:

[WEBZEN] ARCHLORD X 'Shrine Battle' Invites Users for the 2nd Free CBT
WEBZEN Inc. (WWW.WEBZEN.COM), the Next Generation of Free-to-Play Online Games, has announced the 2nd Free CBT of their MMORPG, ARCHLORD X, with its newly improved PvP content, 'Shrine Battle'.

From March 18th to the 29th, users will be able to participate in the ARCHLORD X free CBT. WEBZEN has revealed the new and improved core RvR (realm versus realm) content, 'Shrine Battle', which is based on the antagonism between the races in ARCHLORD X.

The renewed 'Shrine Battle' has been changed to a separated Dungeon System, 'Sky' and 'Underground', which was only previously focused in the 'Battle Zone System'. Also it has been divided into 8 different regions where each region has been designed with its own distinct elemental concept such as 'Water', 'Fire', 'Poison', 'Lightning', and others making them more diverse and exciting. Rewards for PvP have also been upgraded to meet user demands. The victorious race of the 'Shrine Battle' will receive epic items and exclusive entrance to specific dungeons.

Based on the feedback from the first CBT last December, WEBZEN has increased the game contents and adjusted the balance between races, also resolving the technical issues that were reported.

Jihun Lee, Head of Global Publishing, said "With the results and valuable feedback from the first CBT, we have improved the game contents for character leveling and the PvP system." Also he said, "We hope users will enjoy and have interest in the renewed contents through this CBT where we will provide better customer service."

Meanwhile, Webzen is preparing an event for the free CBT participants. During the CBT, users will have a chance to win an Xbox 360 by answering a survey that will give feedback on game contents and technical stability.

More information about the 2nd ARCHLORD X Free CBT and event can be found on the official ARCHLORD X Facebook page (http://www.facebook.com/ArchlordXChronicles) and website (http://archlordx.webzen.com).
Next Article
InnoGames has introduced the third class of their upcoming action title Kartuga: The Protector.
by MissyS
Kingdom Rift WP Kingdom Rift, the latest game set to be released by global publisher Reality Squared Games, has opened its alpha test today.
by MissyS
37Games has recently announced their new RTS mobile game Stone Arena, coming globally in July.
by Ragachak