Open beta arrives for Seven Souls Online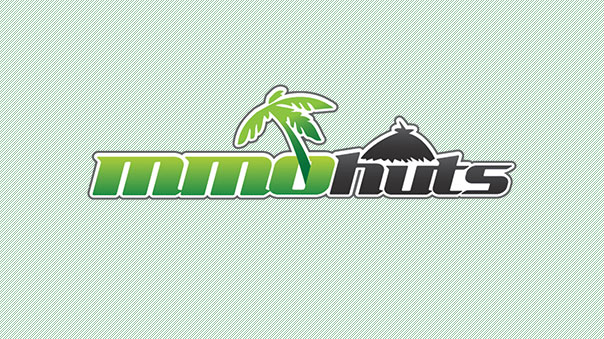 Neowiz Games has opened its beta doors for players interested in Seven Souls Online.
Now in open beta, players can experience new content from closed beta, including a raised level cap (now to 40), a new in-game zone (Dragonscale Valley), a four-level inferno dungeon, and open-world PvP (which begins at level 31). The open beta will also feature events rewarding the first players to reach level 40 and a competition for using the game's character creator to create recognizable and famous characters.
Neowiz also publishes War of Angels.
Seven Souls Online Gameplay Screenshot
Source:
NEOWIZ GAMES Begins Open Beta Testing for Combat MMORPG Seven Souls Online

Los Angeles – March 15, 2012 – Following a successful closed beta, NEOWIZ GAMES invites all players to participate in the open beta for Seven Souls Online, a combat-rich massively multiplayer online role-playing game (MMORPG) set in the fantasy world of Akkadia. In addition to raising the player level cap to 40, the open beta also introduces an entirely new in-game zone called Dragonscale Valley, and introduces open-world player versus player (PVP) combat. Gamers can now register to play during the open beta testing period at http://www.sevensoulsonline.com/.

In Seven Souls Online, fans unleash their inner demon in a fantasy world that combines ancient East and West, as well as elements of science-fiction. Players can choose from three character classes, the magic-enhanced Manatech Rebel, the savage Imperial Guard and the cunning Exiled Avenger, then fight their way through vast armies of enemies to defeat the mana-hungry Elysians.

"During closed beta we received great feedback from our testers and worked closely with the developer to ensure that in-game changes were made promptly," said John Nam, COO of NEOWIZ GAMES, Inc. "As we move into the next phase with open beta and the introduction of PVP, we'll continue to consider every player suggestion to make sure the game reflects what the community wants."

Open beta also will feature events such as:

The Best of the Best Contest – With the brand new level cap, NEOWIZ GAMES is rewarding the first ten players to reach level 40 with their choice of heroic weapon. But the journey won't be easy, as open-world PVP kicks in at level 31.
The Famous Character Creation Competition – One of the unsung heroes of Seven Souls Online is the robust character creator. To highlight this feature, NEOWIZ GAMES will give away the "afro+sunglasses" vanity item to the 10 players that submit the best screenshots of recognizable, "famous" characters, and the ZEN guard costume to the entry with the most votes.

In Seven Souls Online, open-world PVP begins at level 31 for all players. Since there are no factions in the game, parties, guilds and alliances will play an important role in become the strongest player in the world of Akkadia. Gamers will also be able to tackle the new four-level inferno dungeon in the brand new area specific for open beta, Netherworld.

For full info on these contests and other GM events during open beta, fans can "Like" the game on Facebook at http://www.facebook.com/officialsevensouls for additional information and updates. Register for free to be an open beta tester on the Seven Souls Online website, http://www.sevensoulsonline.com/.
Next Article
In celebration and recognition of its growing community of players, Square Enix Inc. is proud to announce the inaugural Fan Festival for FINAL...
by Mikedot
Ever since the game was in closed beta, botting has been a rampant issue in the game.
by Mikedot
Warner Bros. Interactive Entertainment and Turbine has just revealed a new champion for their F2P MOBA Infinite Crisis known as Stargirl.
by Mikedot